Interactive Learning
Implementing the

four steps

to reduce treatment delays
In the same way Formula 1 pit crews must work in concert to ensure race drivers minimize delays with the ultimate goal of winning, stroke teams must constantly innovate to ensure better outcomes for patients. Use this quick interactive tool to see where you can streamline and standardize your protocols, taking into account the patient's pathway as well as the roles of all the medical staff involved.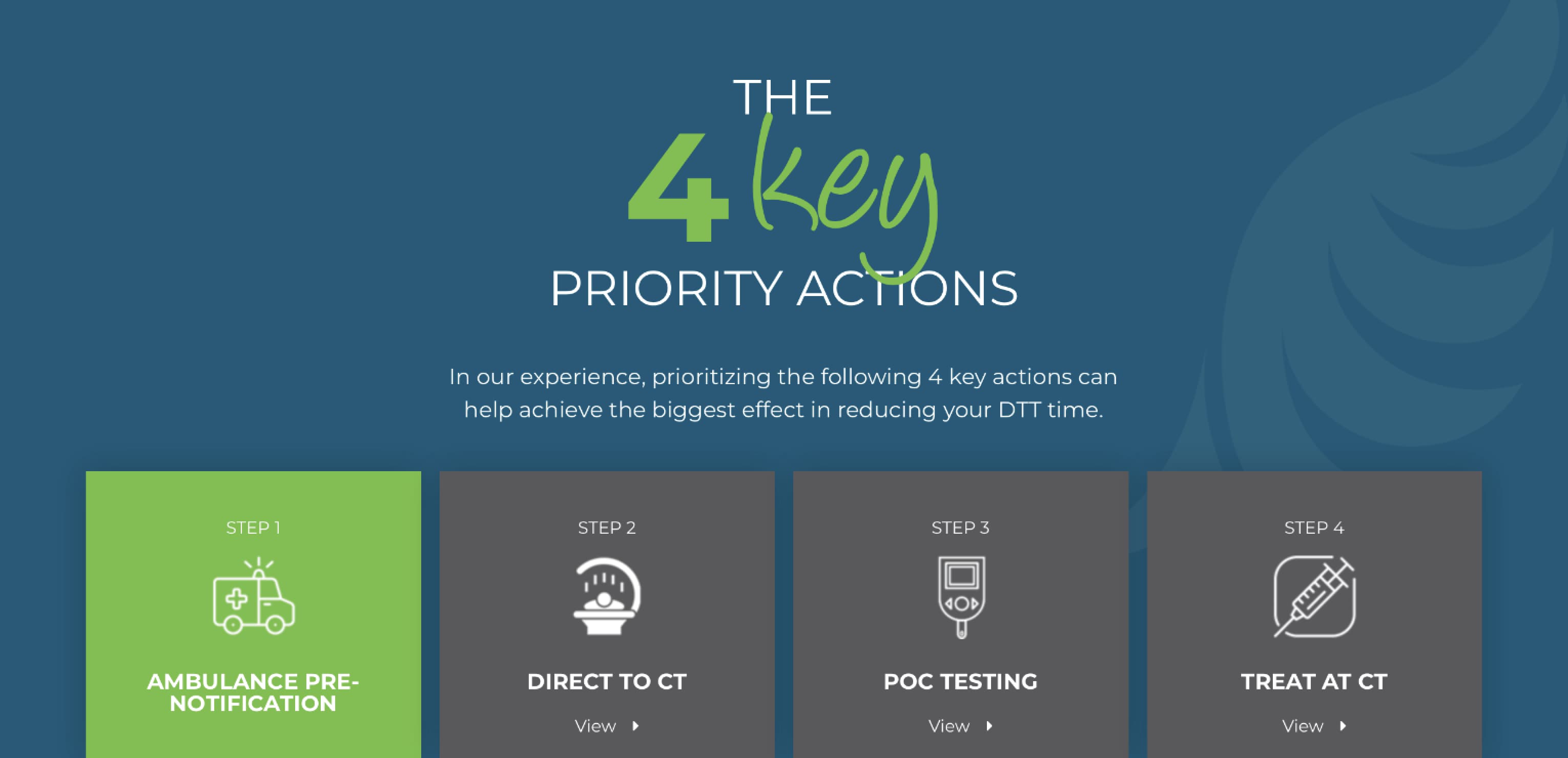 Standardizing

neurological evaluation
The NIHSS is widely used as a clinical assessment tool to evaluate the neurological status of stroke patients, determine appropriate treatment, and predict patient outcome. Take this online learning module as a refresher to your knowledge, with tips and tricks on standardizing the examination and scoring to ensure better clinical outcomes for the patient.