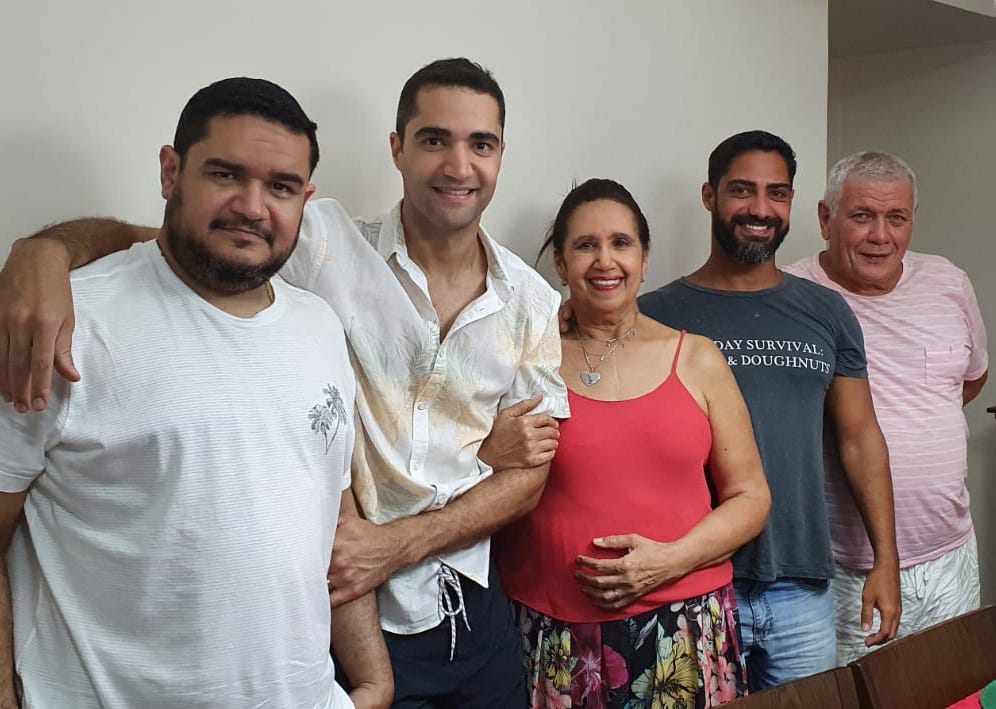 "ON Saturday 14 January I received a video call from my friend Igor Sampietri. Igor and I were at nursing school together. We graduated from the Federal University of São Paulo in 2010 and have kept in touch ever since.
After nursing school I spent four years working in ICU, then moved to Los Angeles. When I came back to São Paulo in 2017 it was Igor who encouraged me to join the Angels Initiative.
São Paulo is located in southeastern Brazil. I work with hospitals here as well as in the state of Bahia in the northeast and in the Distrito Federal in the centre-west region. Every hospital presents its own set of challenges, and change is constant, but I couldn't love this project more.
When Igor called he was with Lais Gasparotto, another friend from nursing school. Lais had something to tell me.
Igor explained that Lais's mother-in-law, Ligia Nunes Costa, had a stroke on 15 December and was taken to Aliança Hospital located in Salvador, Bahia. The treatment she received was impeccable, and the outcome couldn't be better. She was discharged five days before Christmas and was recovering more every day. Now Lais and her husband wanted to thank the Angels consultant who had worked with this hospital.
From their description it was clear that the hospital treated Mrs Costa exactly the way I had trained them to do. Of course the only thing I could do was burst into tears from the gratitude I felt for being part of the Angels Initiative.
"ALIANÇA HOSPITAL was one of the first hospitals I consulted in the year I joined Angels. It's a private hospital, and one of only a few comprehensive centres in Salvador. They were already very good when I started working with them, but they wanted to be even better.
The chief neurologist at this hospital, Dr Jamary Oliviera, is a leading figure in stroke care in Brazil. He's an amazing professional and a wonderful, humble human being. Despite all his knowledge, he was open to hearing everything I said, always taking notes, and he encouraged his team to work with me.
He told them, "Listen to her, Angels consultants know what they're talking about."
I helped them organise their system and training, but it was their enthusiasm and engagement that made the difference.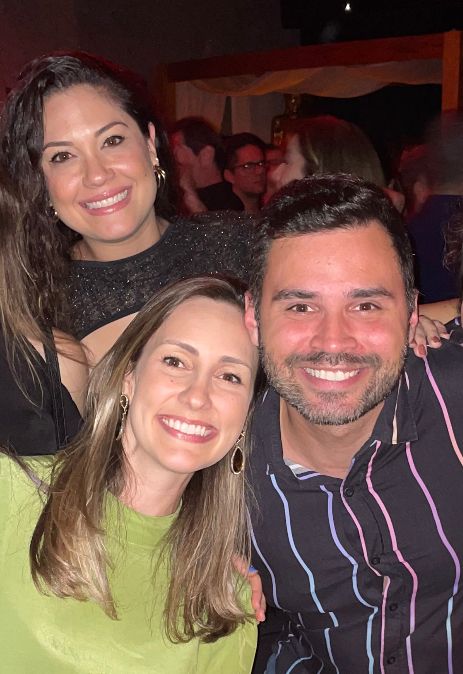 "THE universe was watching over the Costa family the day Mrs Costa had her stroke.
Firstly, her husband came home from work earlier than usual. When he found his wife drowsy and struggling to speak, he called their daughter who is a gynaecologist. She told them to go to the hospital right away.
The second intervention by the universe was when Mr Costa decided to drive his wife to Aliança Hospital himself, rather than wait for an ambulance. An ambulance would have taken the patient to a public hospital as a matter of course, and thrombectomy is not available at these hospitals.
When the Costas arrived at the hospital, the patient was taken directly to CT, and once it was established that she was outside the treatment window for thrombolysis and had suffered a large vessel occlusion, she was immediately transferred to the angio suite for mechanical thrombectomy.
"AT this point in the story Ian Costa took the phone from Igor. What he said made me realise what it really means to be an Angels consultant: "I know you weren't there in that moment, but I know the work that you do. My mother is alive and her old self because of you and this amazing initiative.
"I cannot thank you enough, and everyone else in your team. You helped save my mother. All of you, you are saving so many mothers."
Well, I cried of course.
A few weeks later I received a voice note from Mrs Costa herself. She said: 'I have always use the services of the Hospital Aliança but I was surprised by the agility and promptness of the emergency care when I got there. It even surprised my sister who, as a doctor, had not seen such an efficient set of coordinated measures.
'These actions, so well-coordinated by the emergency team, is the reason I am here, telling you what happened. Right after the emergency team's intervention, I got my speech back and was able to thank those professionals who had saved my life and prevented me from becoming disabled.
"Gratitude to God for a hospital service of excellence like the one I found at Aliança.'
Hearing these words made me emotional all over again.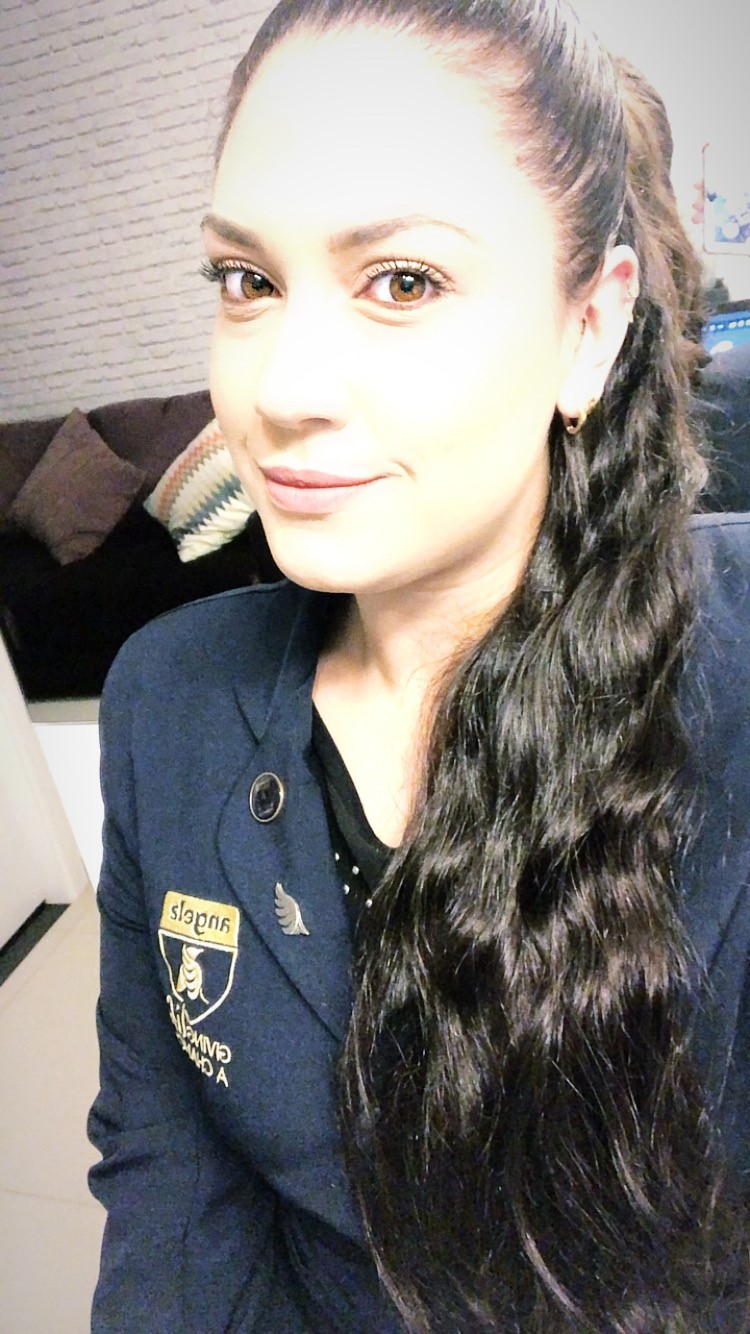 "GROWING up I always wanted to be a doctor. I didn't really know what doctors did, just that they saved lives. But once I discovered what nurses did, I changed my mind.
Nurses take care of the patient, not the disease, and at some level I have always taken care of people.
As an Angels consultant I know our work is important and that we have an impact on many people's lives, but 99 percent of the time we don't know the patients. I had never met Mrs Costa but I knew her son and his wife.
It hits you differently when the patient has a face and a name. Someone I know got another chance at life because of something I did five years ago. This, I have realised, is what it means to leave a legacy.
We often talk about legacy at Angels, and about giving life a chance, but after that phone call these familiar phrases seem to have a different meaning.
Since receiving that phone call I feel stronger and more inspired to do what I do. It has made me want to do more and do it better, every day and in every hospital.