I would like to share a revelation I recently had about reducing door-to-treatment times when flying to yet another Angels meeting somewhere, writes Angels Europe Project Lead JAN VAN DER MERWE.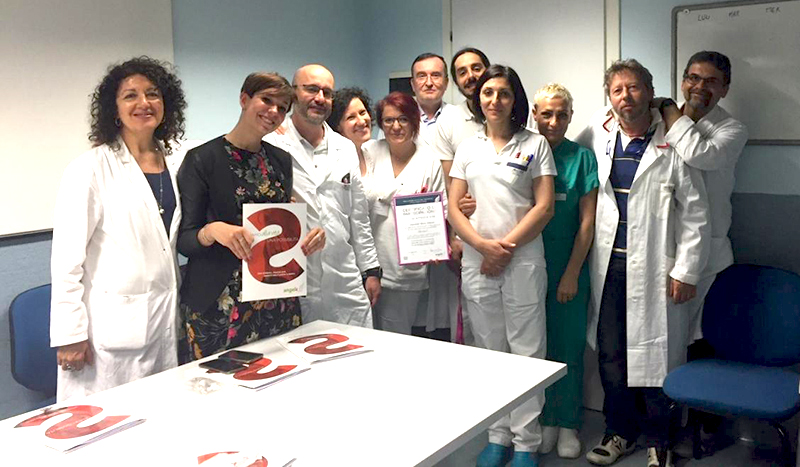 I recently read a review article on the different targets set for Door-to-Treatment (DTT) times in different stroke quality improvement projects across the world. It made me realize that even though we have specific targets within the ESO Angels awards levels, we don't communicate often enough about our target for this important parameter.
Now we all know that the guidelines recommend 60 minutes as an arbitrary number to aim for, but we have often found this target to be counterproductive. Hospitals that are at or around 60 minutes often think they are doing enough and have very little motivation to improve.
At the opposite end of the spectrum we have countries like Czech Republic that set for themselves the target of 20/20 by 2020. What this meant was that they aimed to achieve a 20% recanalization rate performed at a median rate of 20 minutes by the year 2020. 
There is also the perception that it should take up to 10 years to drop your DTT time down to these kinds of rates, seeing that this is how long it took Helsinki to achieve this feat. I have a different view and I would like to relate it to a revelation I had recently had when flying to yet another Angels meeting somewhere.
It's common knowledge that you have to arrive at the airport at least two hours before an international flight. I was arriving at the airport around 45 minutes before the departure time and walked past a long queue of people who were waiting in line to check in their luggage and get their boarding passes.
The reason I could do this was that I did some small things differently. For example, I checked in online the day before and had my boarding pass on my phone. I'd also packed only a small bag that I didn't have to check in, so I could basically walk straight past the line, go through security and board the plane without having to hang around waiting.
Now how does this relate to stroke care and DTT times? Well, we have found that by doing a couple of small things differently, hospitals could drastically improve the DTT times almost overnight rather than having a gradual reduction over a long period of time.
We have seen for example that implementing four priority actions – pre-notification by the EMS service, taking the patient directly to CT, performing point of care tests and treating the patients at the CT – has significant effects on reducing DTT times. More than 80% of Angels hospitals that currently have DTT times below 30 minutes perform all four of these priority actions consistently, whereas those hospitals that currently have DTT times greater than 60 minutes perform these priority action in as little as 34% of cases. 
I encourage you to read elsewhere on our website the stories of how a hospital in Italy and one in Iceland dropped their DTT rates below 30 minutes in a very short time span. There are individual cases as low as 10 minutes but we believe that a target of a DTT below 30 minutes promotes all the correct actions and still leaves enough time for appropriate deliberation.
When these hospitals look back at their previous DTT times I'm sure that for them it's a bit like thinking back at a time when they too were wasting time standing in a long queue to check in for a flight.