The Stroke Unit of Pierre Wertheimer Hospital in Bron, France, has received a Platinum Status from the European Stroke Organization (ESO) in recognition of its excellence in stroke care.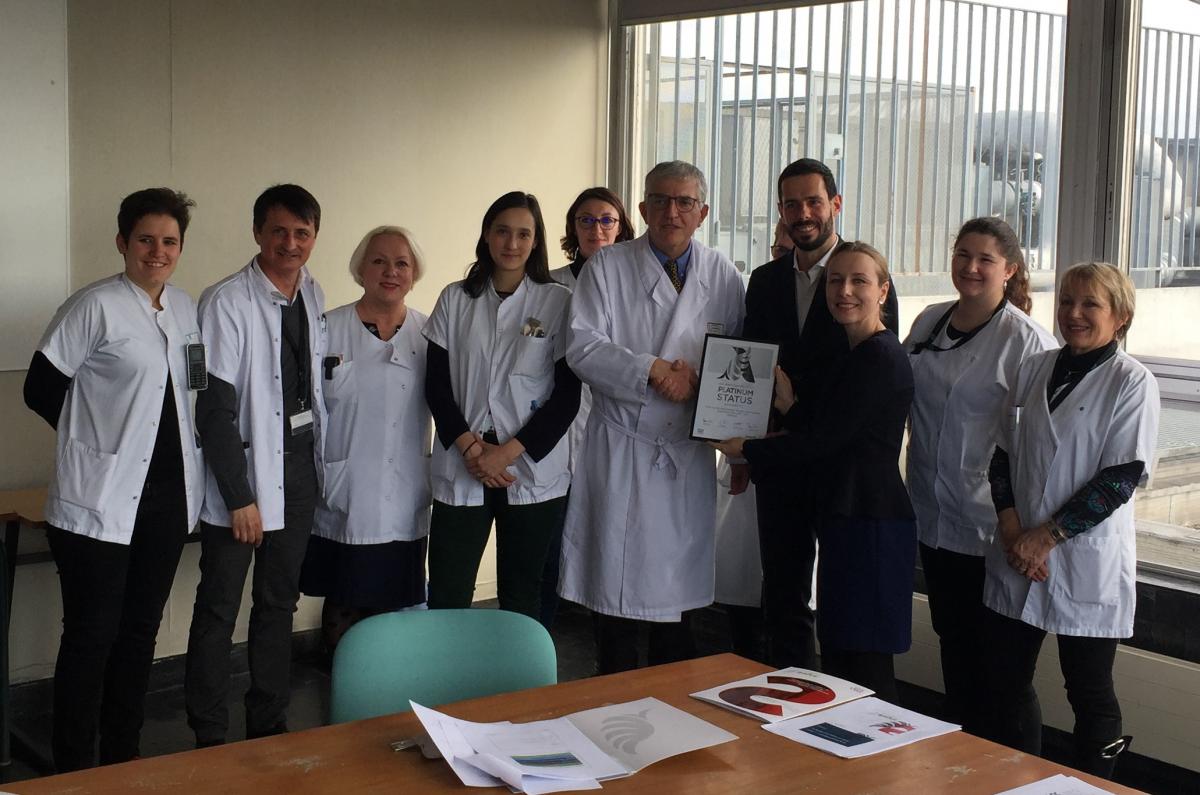 With around 130,000 victims – including 40,000 deaths per year in France, stroke has become a health priority as it is the leading cause of death for women and the third for men.
The determination to improve stroke care management in Europe has given birth to the ESO Angels Awards program, conducted by the Angels Initiative and supported by ESO.
This program aims to recognize European hospitals for their excellence in caring for patients who are victims or suspected of having a stroke.
An audit carried out by Angels consultants allows participating hospitals to receive one of the following status:
"Stroke Ready" (ready for stroke care)
Gold 
Platinum (the status received by Pierre Wertheimer Hospital) 
Diamond (highest European status)
Of all the participating European hospitals, Pierre Wertheimer Hospital is the first one in France to have received an ESO Angels Award since the program began in 2017.
The Platinum Status Award ceremony was held at the hospital on Monday, March 5, 2018. "It's a very rewarding moment that validates the whole team's restless effort to give the best care for stroke patients on a daily basis," said Professor Nighoghossian from the Stroke Unit.
Want to know more about the ESO Angels Awards Program including Tier Structure, how to apply and more? Visit https://www.angels-initiative.com/angels-awards