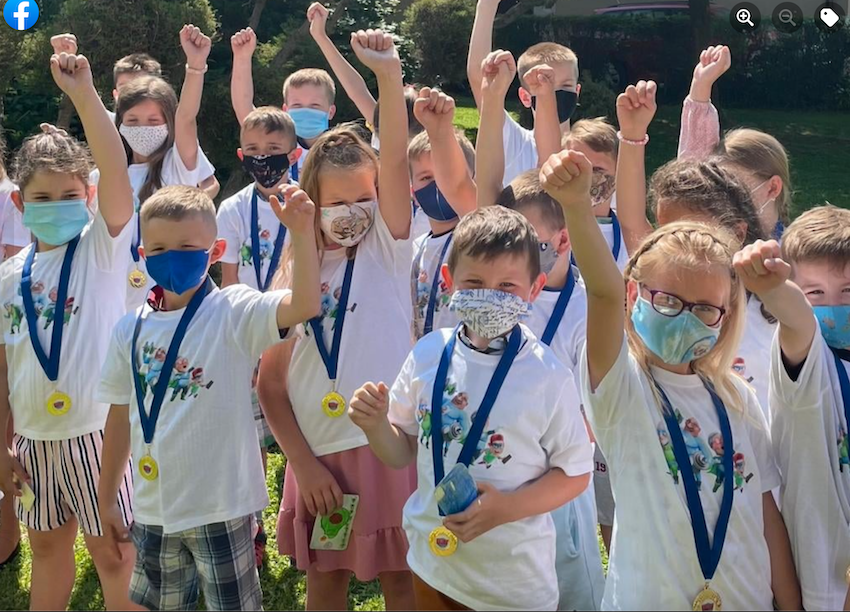 Negrea Beatrix: Hello from Romania...
Patrícia Coelho: Obrigado a todas e todos! De Portugal, Algarve.
Filip Alina: Buna ziua.
Miroslava Farbiaková: Dobrý podvečer.
Jean Dawson: Greetings from sunny South Africa!
Lev Prystupiuk: Greetings from Ukraine!
Petrescu Elena: Hello from Buzău, România.
Evangelina Papathanasiou: Hello from Kalamata, Greece.
Natalia: Hello from Moldova.
Kalliopi Taskpounidou: Good afternoon! Καλησπερα !! 
Sylwia Palyga: Dzień dobry z Polski...
With friendly greetings like these, and dozens more from around the globe, the first-ever FAST Heroes teacher summit and awards ceremony got off to an appropriately enthusiastic start. It gathered together teachers, children and parents from 26 countries for a virtual celebration of the over 200,000 children and 380,000 grandparents who, thanks to the efforts of over 12,000 teachers in 8,700 classrooms, had learnt what to do in case of stroke.
But the children had learnt even more than how to recognise the symptoms of stroke and dial the "magic number" to summon help, said Dr Kalliopi Tsakpounido who together with Prof Harikilia Proios of the University of Macedonia in Thessaloniki, Greece, had developed the educational programme and conducted research that demonstrated its impact. FAST Heroes had also improved participants' communication and interpersonal skills and taught them valuable lessons about planning, problem-solving and decision-making, as well as resilience and the meaning of empathy, she said.
"Children learn best by playing," said Lenka Reháková of Liesek Elementary School in Slovakia who was one of five teachers who'd been invited to share their FAST Heroes experience and the value it added to their classrooms. The children she taught particularly enjoyed "becoming teachers and educating their siblings, parents and grandparents about stroke".
"The programme allows children to experience the values we want to encourage in them," said Elżbieta Januszkiewicz of the Secondary School Complex in Wydminy, Poland. They learn that courtesy, helping others, gaining knowledge and sharing it are "superpowers that could save someone's life or health".
Teachers didn't have red carpets or international festivals which was why an event such as the FAST Heroes awards was so important, said Oksana Gerasimova from Kyiv in Ukraine. "A baker or barber can judge the results of their work immediately, but a teacher works for the future," she said, adding that FAST Heroes had helped strengthen family ties by generating collaboration and conversation at home.
The FAST Heroes programme held personal significance for Diana Corina Muncaciu from Romania whose father's stroke had impacted both his and their family life. As well as teaching children about stroke, FAST Heroes was also about love and care for our grandparents and others, and about empathy for those we loved dearly, she said.
Nina Ras, a foundation phase teacher at Brackenfell Primary School in South Africa, shared tips on how to use social media platforms to promote the programme among parents and teachers. The most important thing was to like the programme, she said, "because your own enthusiasm rubs off on the children in your school". 
Over 450 entries were received for the inaugural FAST Heroes Awards, created to recognise the children, families and especially teachers who had distinguished themselves through their enthusiasm, hard work, commitment and courage. Here are the winners in the six categories.
LEADERBOARD AWARDS
Competition was fierce among schools, classes and individuals to earn the most points on the FAST Heroes leaderboard, but in the end all three trophies will go on display in the same tiny village in Slovakia.
Grandpa Frank's Leaderboard Award for the Top School
Liesek Elementary School, Liesek, Slovakia
Frank's Leaderboard Award for the Top Class
Class 3B, Liesek Elementary School, Liesek, Slovakia
Grandma Sofia's Leaderboard Award for the Top Invididual
Damián Miklušek, Liesek Elementary School, Liesek, Slovakia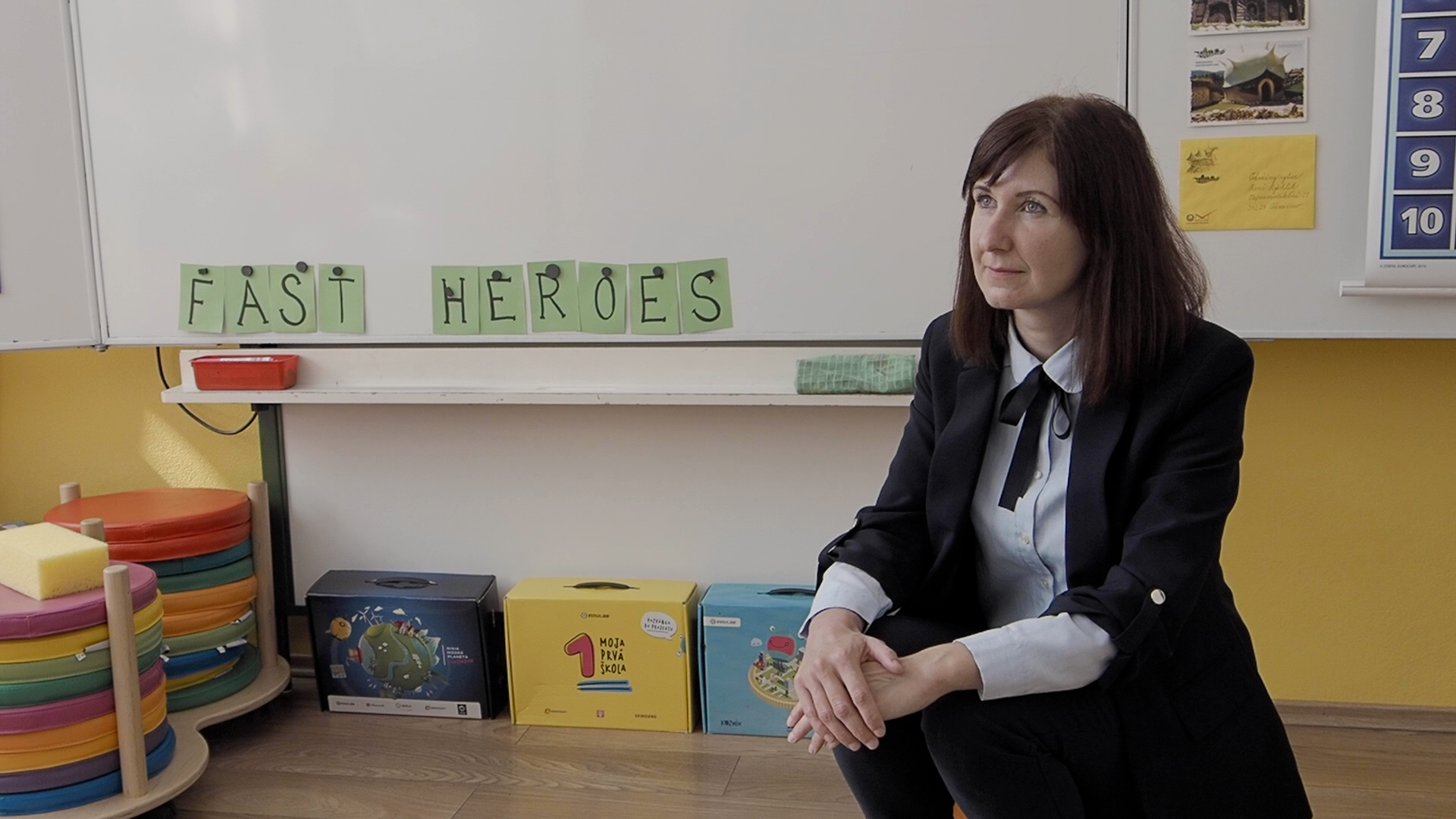 GRANDPA ARMANDO'S AMAZING TEACHER AWARD
The winning teachers had not only had impact in their own schools but had become ambassadors for the programme and role models for teachers in their own and other schools.
Diana Corina Muncaciu, Avran Iancu Theoretical High School in Cluj-Napoca, Romania
Elżbieta Januszkiewicz, Secondary School Complex in Wydminy, Poland
Lenka Reháková, Liesek Elementary School in Liesek, Slovakia
Oksana Gerasimova, Kiyv, Ukraine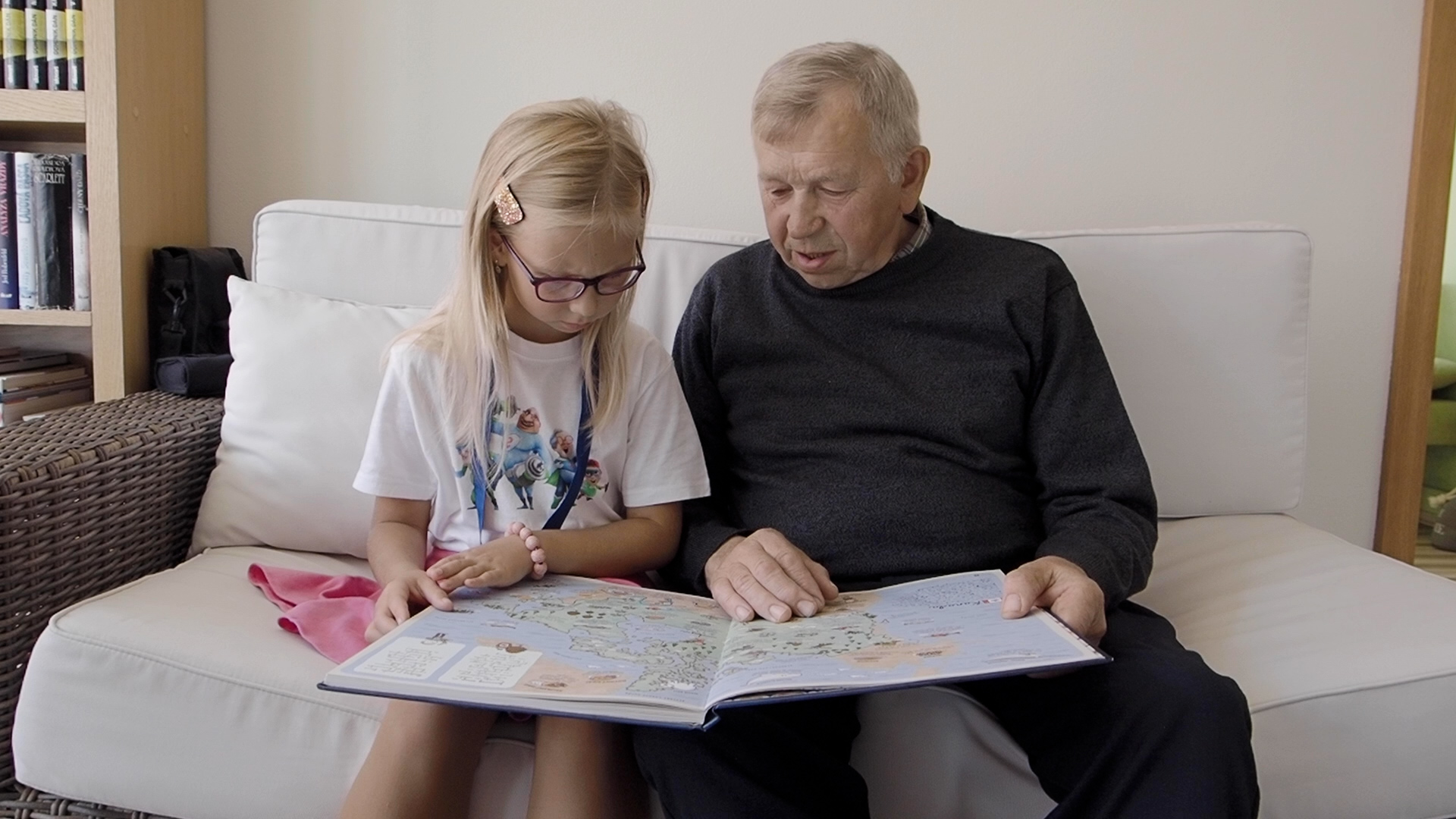 TANYA'S TOP TEACHING AWARD
The award was given to children who had engaged with the programme in a way that inspired others and offered an example to their peers.
Ciocioi Doina, Romania.
Dorotka Špulierová, Slovakia.
Ivanechia Jooste, South Africa.
TIMMY'S COMMITTED CHILD AWARD
The winners of this special award had all shown exceptional courage and determination in using the knowledge they'd gained through FAST Heroes to save lives.
Darya Kovtun, Ukraine, called the emergency number when her grandmother fell ill. Darya's fast action saved the day.
Emka Horvathová, Slovakia, showed that having special educational needs were no obstacle to saving a life. She knew just what to do when her grandfather became ill.
Olha Tserklevich, Ukraine, sought help fast when her grandmother displayed symptoms of stroke. An ambulance was summoned and her grandmother was treated in time.
Samko and Petko Brnak, Slovakia, knew they had to act quickly when they found their grandmother partly paralysed and recognised the symptoms of stroke.