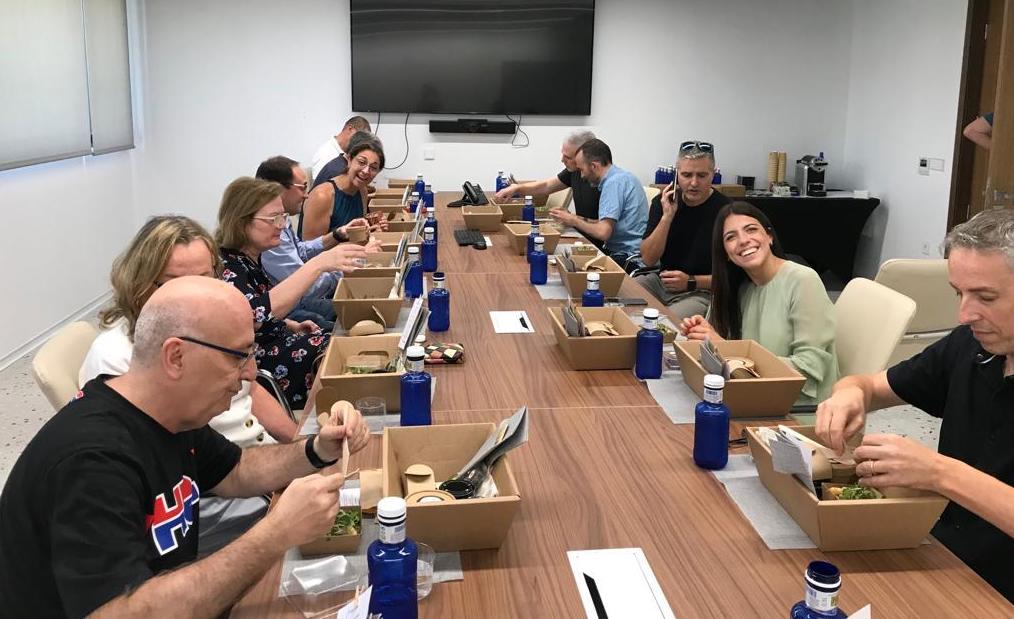 ALICANTE General Hospital is a bright spot for stroke care in the Valencian Community. One of 23 stroke centres in Spain's fourth most populous autonomous community, it was until recently the only one with a door-to-needle time of 30 minutes.
This was no coincidence. The hospital was also the only one in the region that routinely registered and analysed treatment data for stroke, and a shining example of how quality monitoring impacts practice.
But here, too, Covid has left its mark. At the height of the pandemic, the stroke unit at Alicante General Hospital was turned into an ICU. Like several other stroke units that disappeared under pressure from a different set of priorities, it has still not recovered its status as a dedicated ward where patients with stroke receive the most appropriate care from a multi-disciplinary team of specialists.
This was just one of the issues that occupied the thoughts of neurologists from across the Valencian Community who attended a landmark meeting on 16 June. Recognising an urgent need for standardised stroke care in the region, Angels consultant Belén Velasquez had assembled a steering committee comprised of the chief neurologists from six Valencian hospitals – two each from the provinces of Castellón, Valencia and Alicante. Also in attendance were representatives of two telestroke hospitals, the EMS coordinators for each province, the region's EMS director Begoña Argos, and Cristina Ruiz Cavanilles from the Valencian department of health.
Joining the meeting from Barcelona were Drs Natalia Pérez de la Ossa and Xavier Jimenez, respectively Catalonia's director of stroke and EMS medical director, who had come to share their insights about planning and organisation with their neighbours. Communication was high on the agenda, along with the importance of quality monitoring, and priority actions to eliminate treatment delays.
A quality monitoring programme implemented at five hospitals two years earlier had painted a bleak picture, showing average door-to-treatment times well outside of the guidelines. The numbers pointed to a want of multi-disciplinary teamwork inside hospitals, and a lack of coordination both between hospitals and between hospitals and EMS, with stroke code activated in just 45% of cases.
Geographically, the Valencian Community's almost 5 million citizens are well served by three (soon to be four) comprehensive centres and 20 spoke hospitals. But it will take a joint commitment to standardisation, data-driven improvement and pathway optimisation for stroke patients in the region to receive the best care. That is what this meeting will be about.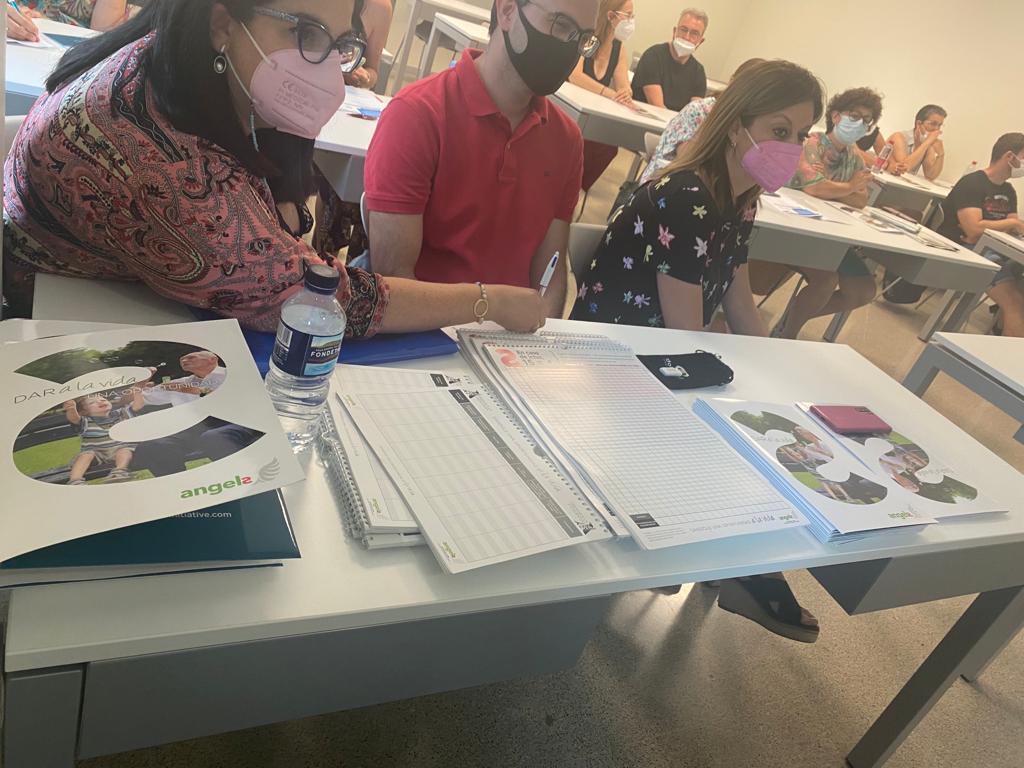 ELEVEN DAYS later on 27 June, Belén issues a homework assignment to 20 nurses from Castellón, Valencia and Alicante. Nursing supervisors and stroke nurses from six hospitals across the Valencian Community, they have been present at the inaugural meeting of the nurses steering committee that will in the coming months address the need for a standardised stroke nursing protocol and training in the region.
Now they've been assigned a task for the summer. Each team of nurses must review their own strengths and identify the areas of stroke nursing where their particular expertise lies. When it comes to scripting the protocol for post-acute care in Valencia, nurses from each hospital will contribute knowledge from the area in which they are experts.
Nurses in the Valencian Community face a unique set of hurdles. The region has the lowest nurse-patient ratio in the country, creating challenges in the stroke unit as it does elsewhere. But although the meeting agrees on the importance of communicating this to the health authorities, today's focus is on optimising the resources that they do have. As well as pooling their expertise to write a stroke protocol, they will collaborate on training and jointly embark on a Helsinki Challenge to measure their progress. It's only been a matter of hours, but already this is a community that is stronger together and playing to its strengths.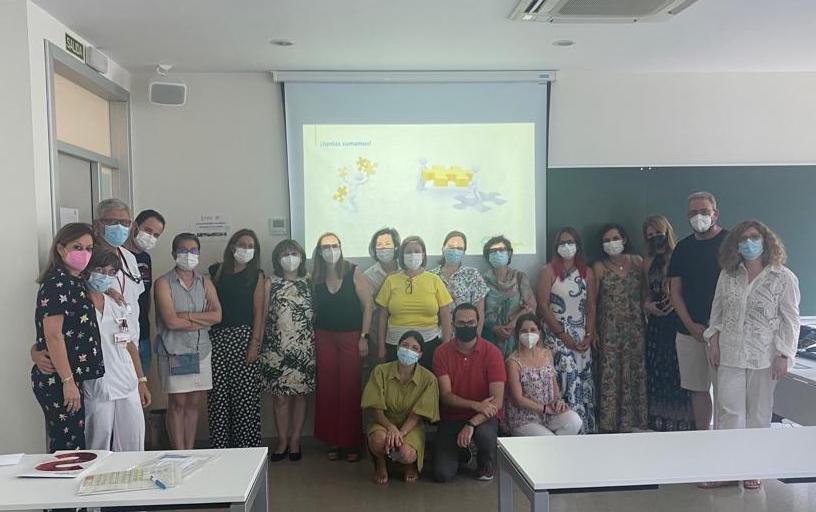 TRAINING is also among the goals agreed in the meeting of hospitals and EMS services on 16 June. It will proceed province by province, starting with multidisciplinary meetings, and all six hospitals will conduct pathway simulations involving EMS.
A registry has been selected. In future, treatment data from across the region will be recorded in RES-Q and conclusions obtained from the analysis will be used to target opportunities for improvement.
With the summer break around the corner, September 2022 will mark moment when the Valencian Community officially embarks on a new chapter for stroke care. But at least one hospital isn't prepared to wait.
One day after the nurses steering committee meeting, stroke unit training commences at Hospital La Fe de Valencia. Taking advantage of the fact that the meeting has brought both Angels and stroke experts to their city, nurses at this hospital are attending a training session that includes a review of their stroke protocol, an introduction to Proyecto Flecha (a Málaga-grown intervention to remove variability in post-acute care), and communication with patients' families upon discharge.
Galvanised by the previous day's meeting, they have decided that right now was as good a time as any to raise the standard of care in their unit. After all, when it comes to stroke, literally nothing matters more than time.