Stroke coordinator Janet May from Latrobe Regional Hospital, Victoria, Australia, was already an advocate of stroke simulation training when she was introduced to the Angels Initiative in 2020. A new partnership grew out of this meeting and the first Angels-facilitated simulation training in May 2021 was a resounding success.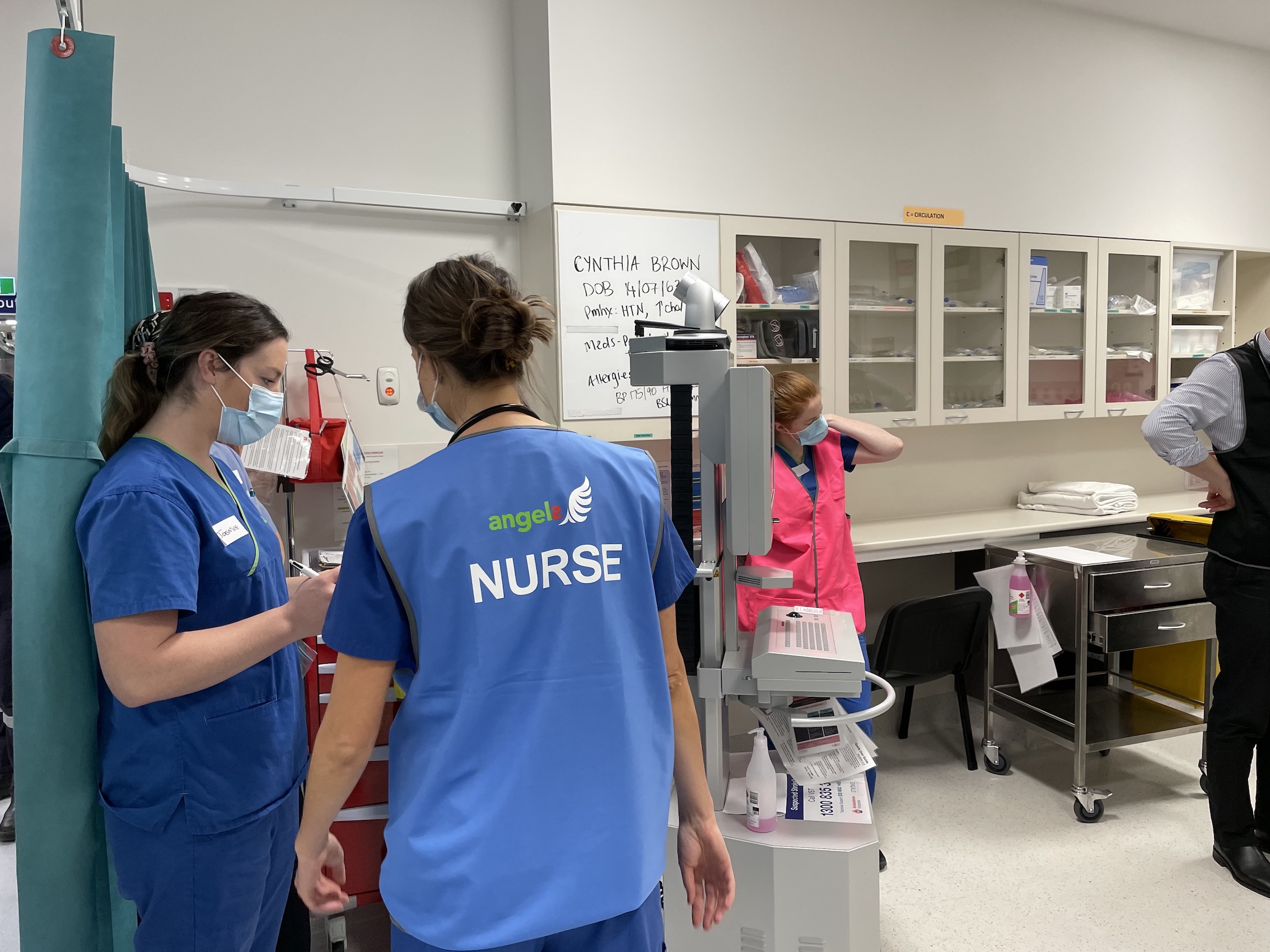 Latrobe Valley is located in the Gippsland region of regional Victoria, Australia, 150km east of Melbourne. It is known for dairy, sheep-raising and fruit farming but has become increasingly industrialized with the availability of inexpensive electric power. The Latrobe Valley now produces approximately 90% of Victoria's electricity.
Latrobe Regional Hospital (LRH) in the city of Traralgon is one of the region's largest employers caring for a population of more than 260.000. It admitted 154 strokes, 77 Transient Ischaemic Attack patients in 2020 and treats between 20 and 25 patients with recanalization therapy per year.
One of LRH's medical wards is classified as a Primary Stroke Care Unit, supported by a Clinical Stroke Lead Physician and a visiting Neurologist. Acute stroke care is available around the clock through the support of Victorian Stroke Telemedicine network.
To improve treatment times for stroke patients, in October 2019 the hospital's stroke coordinator and stroke champion, Janet May, organized their first stroke simulation training in the hospital's Simulation Centre. For this she received support from the state authority for quality and safety improvement in healthcare, Safer Care Victoria, but also from neurologist and simulation training expert Dr Lauren Sanders from St Vincent's Hospital in Melbourne.
With Victoria in Covid-19 lockdown, no simulation training could take place during 2020. However, shortly after the launch of the Angels Initiative in Australia midway through 2020, Angels Program Manager Lindy Bukuya connected with Janet May. Upon hearing that code stroke simulation training was a key focus of the Angels Initiative, supporting hospitals to improve their quality measures and ultimately their stroke outcomes, Janet jumped at the opportunity. Latrobe Regional Hospital joined the Angels Program and plans were executed to run simulation training in May 2021.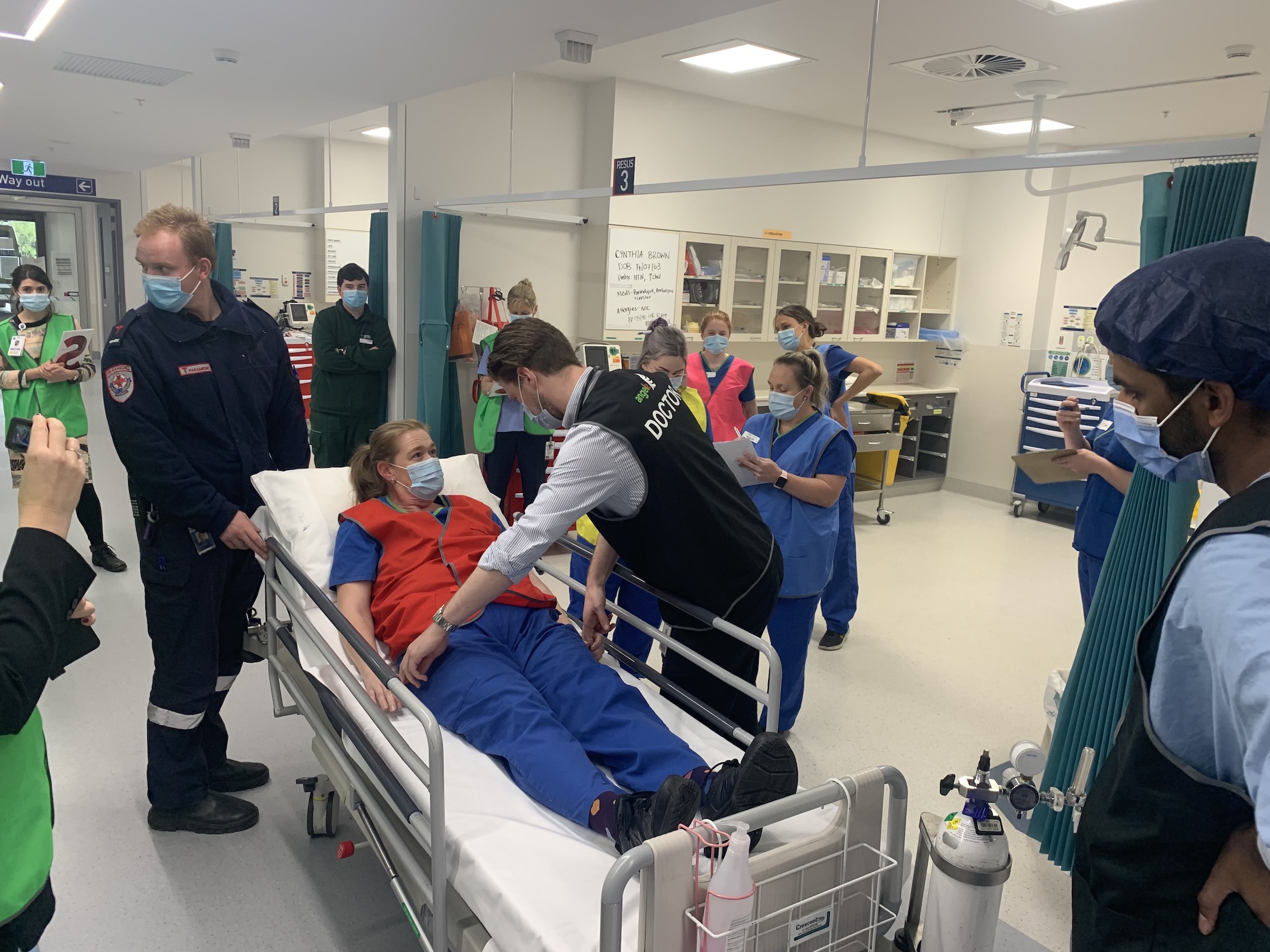 Lindy and Janet collaborated on the simulation preparation, requiring a telestroke neurologist and re-engaging Dr Lauren Sanders for her expertise in simulation training and the acute stroke pathway. This provided an excellent opportunity for the simulation process to represent as a "train the trainer" for Janet, thereby highlighting a key principle of the Angels Initiative to build the confidence of stroke leads to run their own simulations. A shared objective directed the project, namely to finetune the stroke code process and ultimately improve treatment times.
As Dr Sanders tweeted, "Had a great day working with @LRH_Hospital colleagues for their multidisciplinary Stroke Simulation today. Shout out to stroke nurse Janet & Lindy from Angels for all the prep work! #simulation #stroke". Janet reported that she had gained fantastic ideas and insights; the stroke team gained confidence and was inspired to make regular stroke simulations part of the training for Latrobe's emergency department.
With the ongoing support of the Angels Initiative, and their newfound confidence and passion, Janet and the stroke team at Latrobe Regional Hospital are more committed than ever to giving patients a second chance at life.