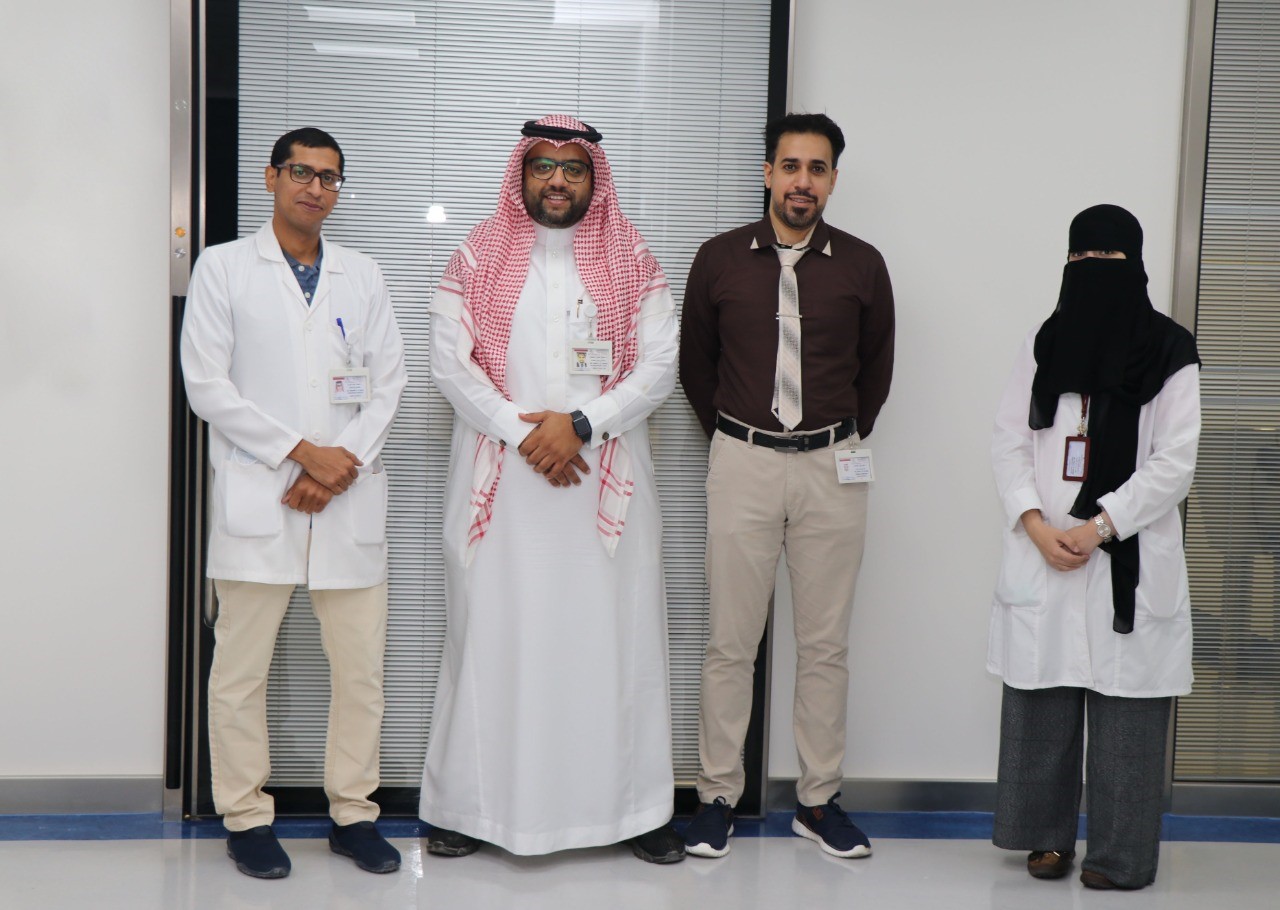 There are two important things the reader should know in advance of being told the story of stroke at King Fahad Hospital Hofuf, located in the city Al-Ahsa.
The first is that this major city in the Al-Ahsa Oasis in Saudi Arabia's easternmost province is home to a close-knit community in which people care about each other's welfare as if even strangers were relatives and friends. This thriving sense of community is the best explanation for the remarkable turnaround in stroke care that has taken place at this hospital over the past three years.
The second is that the neurology department at King Fahad Hospital is headed up by a doctor who is driven by this same concern for others, and who is in addition a passionate and optimistic man, possessing in other words all the qualities needed for a revolution.
Not long after this doctor returned from a fellowship in stroke and dementia prevention at Canada's Western University, he decided to establish a stroke unit at his hospital. In this, Dr Sadiq Alsalman was initially quite alone. A multi-speciality reference hospital with 500 beds, King Fahad Hospital however had no dedicated beds for stroke patients, no acute stroke protocol, and no trained staff who shared his vision. Nor was there a single other public hospital in Saudi Arabia's largest province where stroke patients could receive acute care.
But in a country where, according to a March 2021 paper in Saudi Pharmaceutical Journal, stroke incidence is escalating and the mortality rate expected to almost double by 2030, Dr Sadiq felt compelled to improve stroke care for the region's more than four million inhabitants. He was soon joined in this endeavour by Dr Mohammed Alhazzaa, a stroke neurologist who joined the department in the third quarter of 2021, and Sherif Ali, an Angels consultant charged with optimising stroke care in the Eastern region.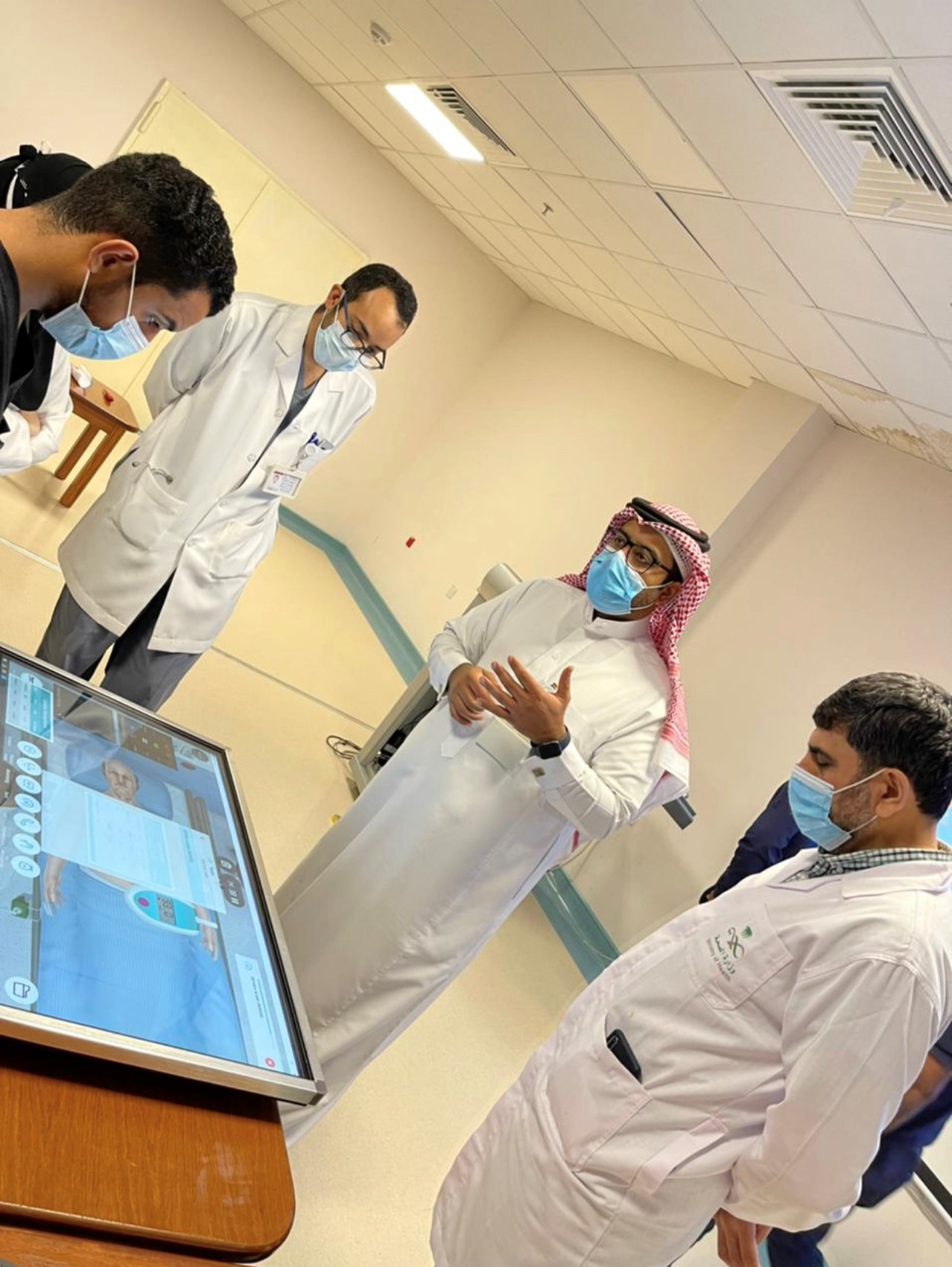 A packed programme of workshops rolled out in the course of 2021. On the agenda were simulation workshops for the emergency department, two workshops for nurses and four involving the Saudi Red Crescent Authority, the humanitarian society that provides emergency medical services to large parts of the country. By the end of the programme a total of 500 participants had received instruction in acute stroke management and valuable connections had been forged between the emergency department, nurses and the Red Crescent. With nine beds now available for stroke patients and a fully trained team, by late 2021 King Fahad Hospital was readying itself to offer stroke patients from Al-Ahsa a second chance at life.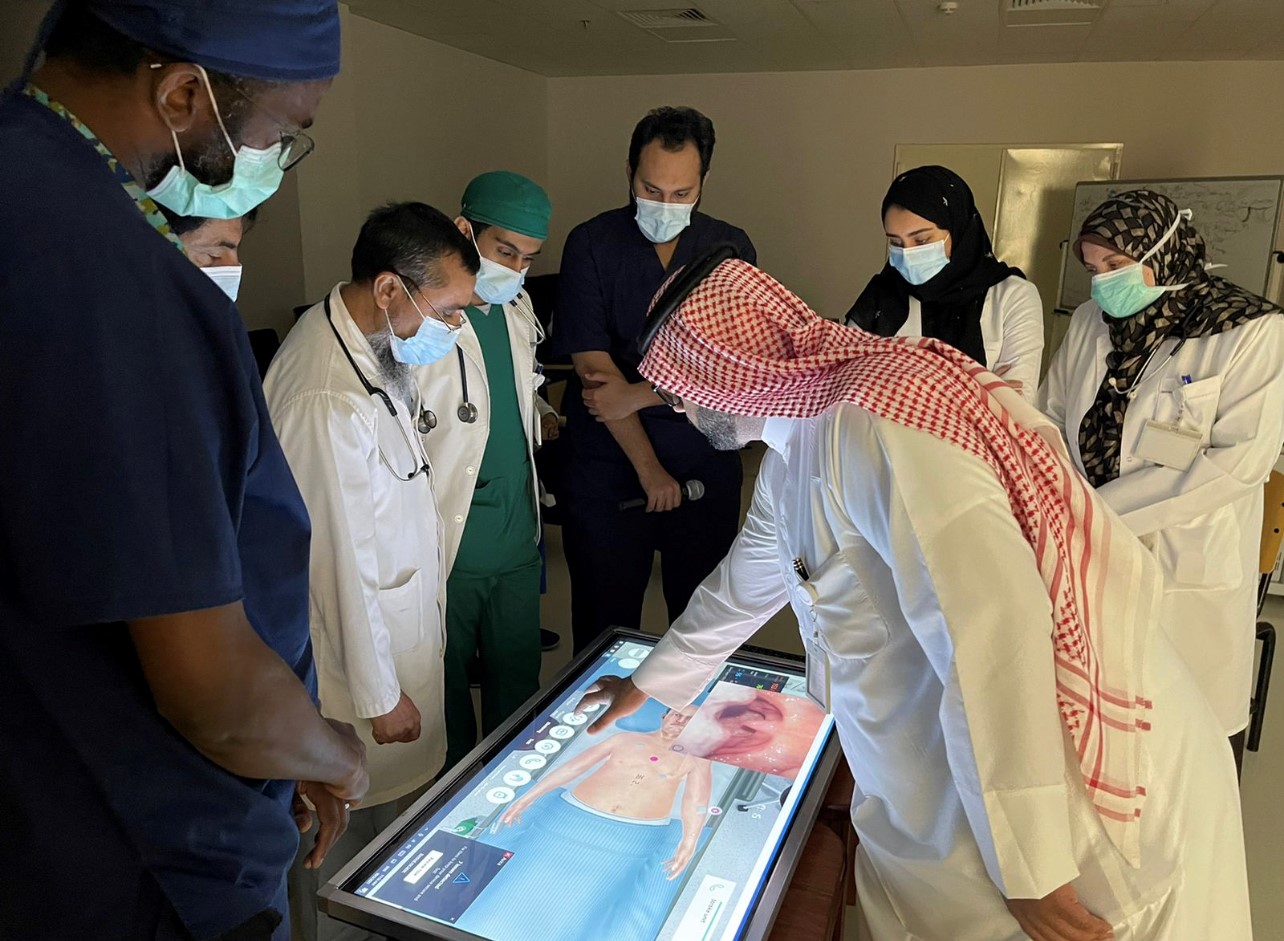 One such patient has impacted this new stroke team more than any other. With an NIHSS score of 18 on arrival, this patient had a high risk of death or severe disability. But within hours of being treated with thrombolysis, he was back on his feet, and in time a score of 0 on the Modified Rankin Scale would confirm that he was symptom-free.
On the worst day of his life help had come from those in his immediate circle. An emergency physician at King Fahad Hospital who had suffered a severe stroke, he owes his life and health to the swift action of his colleagues and to Dr Sadiq's determination to turn his hospital into a stroke-treating facility.
The stroke team at King Fahad Hospital has a great deal to be proud of, including a recanalisation rate above 10% and driving their average door-to-needle time to below 55 minutes after the decision to treat at CT. Less than a year after activating their stroke code they have already introduced a thrombectomy service – with the assistance of an external interventional neurologist for now, but with plans for a dedicated thrombectomy team by next year.
Their success is certainly the fruit of courage and determination. But if you ask what really galvanised stroke care improvement at King Fahad Hospital, it's one patient that made all the difference. In a community that cares even for strangers as though they were family, the real turning point for this stroke team was when the life saved was one of their own.