"The biggest challenge of stroke care in Cádiz and Andalucía is that it's a very large area with dispersed population, making it very difficult for stroke patients to arrive on time to the right hospital, so it is very important that all professionals understand the stroke protocol perfectly so that the patient gets treated on time" said Dr. Miguel Moya, Chief of Neurology from Puerta del Mar University Hospital in Spain.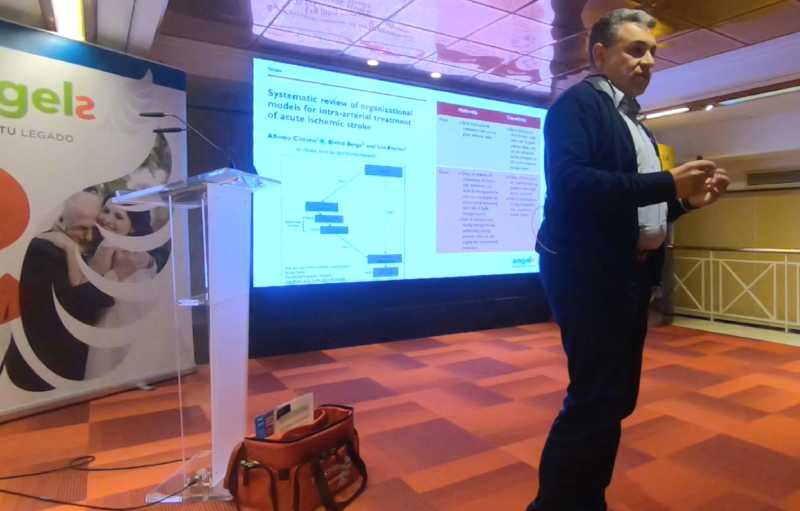 As part of an effort to tackle this problem, stroke care professionals from the regions of Cádiz, Córdoba, Huelva and Seville gathered for a full day multidisciplinary train-the-trainer meeting on 9 November 2018. Organized by Dr. Miguel Moya and Spanish Angels Consultant Lola Beltrán, the event was attended by 85 participants from a total of 19 hospitals and emergency service centers based in the south of Spain. 
What came next was a sight to behold; neurologists, internal medicine specialists, emergency doctors, nurses, radiologists and ambulance crews all worked as a team under the Angels Initiative banner to discuss stroke care in their regions by sharing experiences, barriers faced, as well as solutions and ideas for improvement.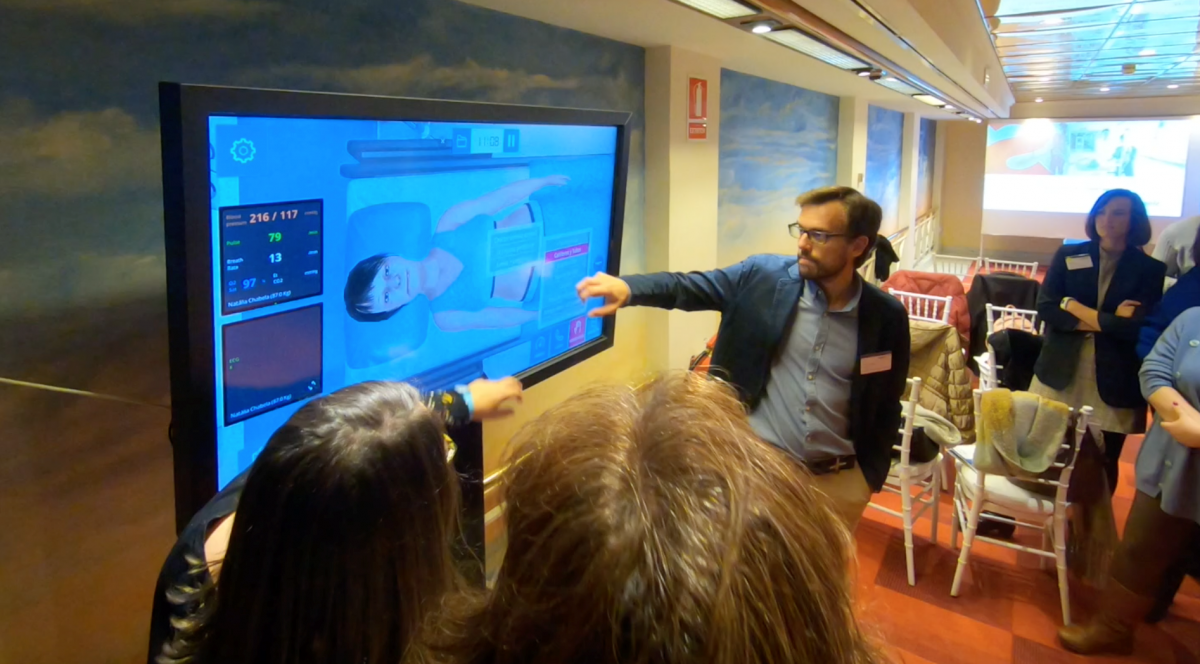 The workshop started with an update of the Angels project, then the participants were divided into three groups which rotated through three parallel sessions covering 1) pre-hospital management of stroke patients and the importance of code stroke activation, 2) clinical decision phase, 3) CT imaging analysis, and 4) a very practical session for stroke pathway management. We analyzed the possibility of implementing the Helsinki model, with focus on the four priority actions that are proven to reduce treatment times. 
The four priority actions: 
1. Pre-notification from the ambulance services to the right hospital
2. Bring the patient directly to the CT table
3. treat the patient at the CT room
4. prioritize blood samples to ensure an optimal door-to-treatment time
We were happy to observe that all the sessions had lively and creative vibes; participants were not shy to ask questions or get engaged in (sometimes heated) debates for the sake of bettering results for patients. By the end of the day, the collective group had come up with a great variety of interesting projects and exciting ideas for all the different stroke management phases.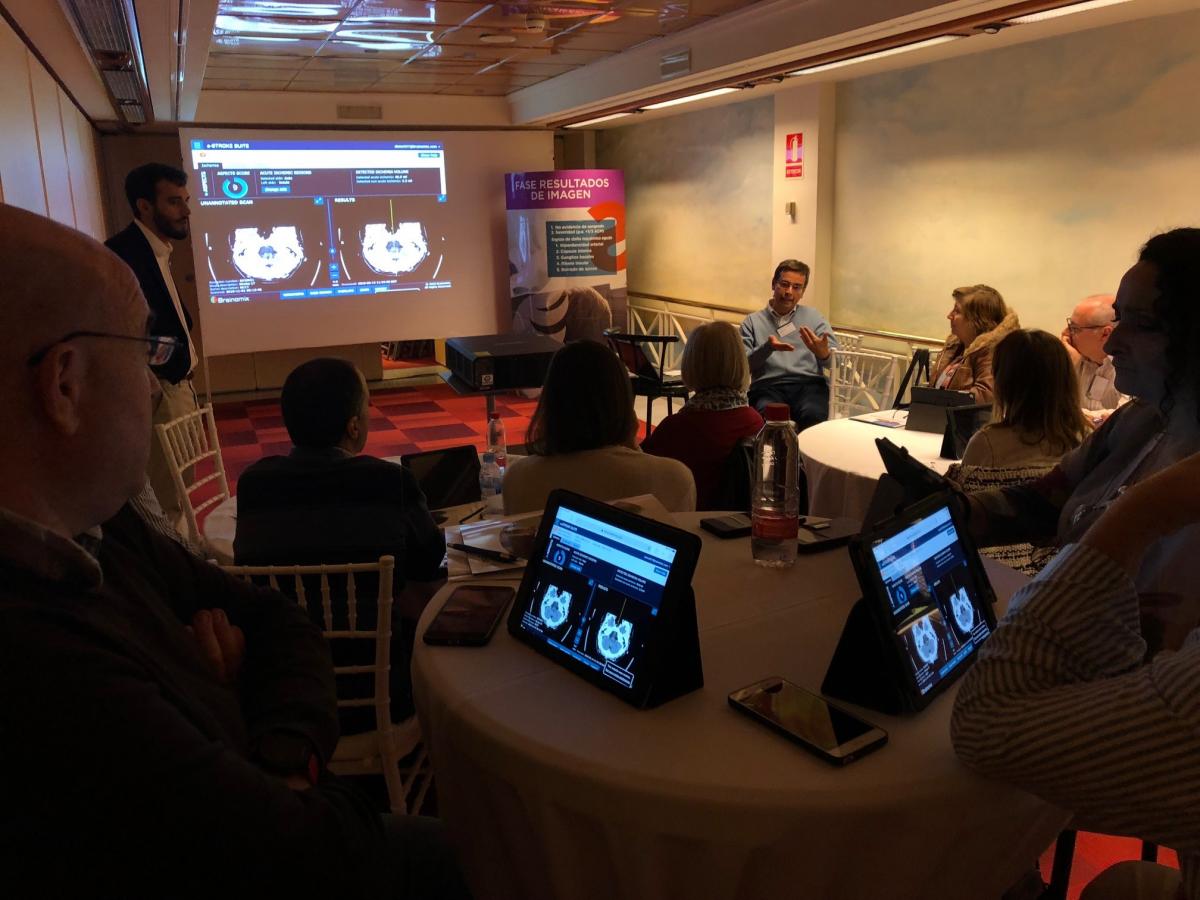 The team concluded that all involved regions would benefit from further training to improve emergency services, because treatment often begins with the EMS who must activate the stroke code and bring the patient to the right hospital. Considering that hospital prenotification is already highly protocolized and that blood sampling is already part of the ambulance team's responsibility, the next improvement priority was set on bringing stroke patients directly to the CT table as part of the protocol. As a concrete follow up, multiple workshops have been planned to improve EMS protocols in the regions of Cordoba, Cádiz and Seville.
 
Participants then identified the need to improve nurses' knowledge on stroke patient management and, with support from the Angels Initiative, have begun planning to conduct a regional nurse training in Cádiz, involving nurses from emergency services, emergency department and primary care.
We also received many requests to start or continue working with stroke teams from various hospitals to help improve their protocols focusing on implementing the priority actions, performing simulations, as well as conducting multidisciplinary meetings, stroke networks and relevant trainings. 
 
Most importantly however, we felt like this meeting had created a strong sense of community among stroke care professionals in the southern Spain region, as evidenced by the amount of laughter, numbers exchanged, and selfies taken throughout the day. To ride on this momentum, we decided to quickly create a dedicated Basecamp channel for this region, so everyone can stay in touch and continue sharing knowledge, materials and experiences. To this day, it remains one of the most active Basecamp groups we have.  
 
Now that relationships between stroke specialists throughout the region have been formed, it is easy to see that everyone on this boat is starting to row in the same direction in a more unified way. We cannot wait to report back on the positive impacts this new community will doubtlessly achieve.