Armenia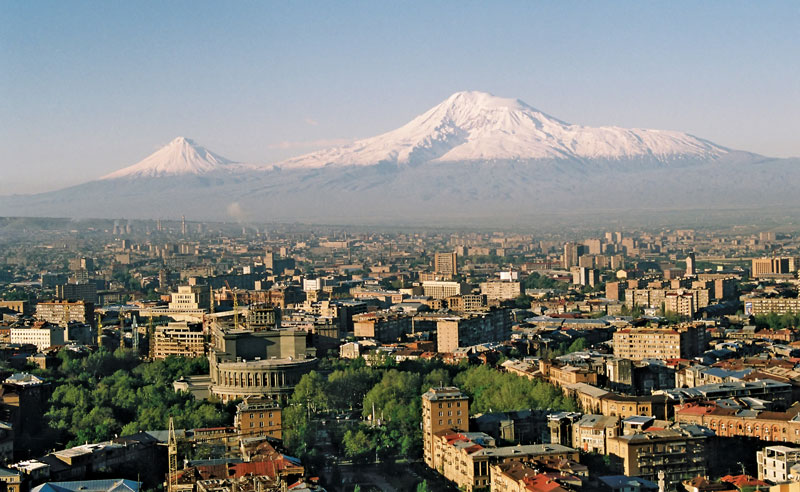 Located in crossroad between Europe and Asia, Armenia is a landlocked country rich in beauty, culture and history. Its capital city, Yerevan, is also known as the "Pink City" due to the rosy volcanic stone that was used to construct many of the city's buildings. It is also considered one of the world's oldest inhabited cities, constructed as it was 29 years before Rome. According to latest estimates, nearly one-third of the country's 3 million population live in Yerevan.
Armenia started conducting recanalization therapy for stroke patients in 2012. However, only one hospital in the whole country offered this treatment, and only 4 - 5 patients were treated per year.
In 2014, a close collaboration with stroke neurologists from the Armenian diaspora based in the USA, Canada and Europe was established. This fruitful cooperation resulted in various trainings for stroke neurologists and the adoption of the Canadian stroke protocols. In 2016, the Armenian Neurological Association started to work with ESO and joined the ESO-EAST project and RES-Q registry.
Somewhere along the way, they also discovered Angels and initiated contact with us. We did not have a consultant for Armenia at the time, but we were able to accommodate some of their delegates to attend the stroke simulation program in the Stroke Simulation Center Brno in Czech Republic.
Things started to speed up in 2018 when the government decided to formally create a national acute stroke program. After long years of education and work, armed with a  solid protocol, knowledge and confidence, the national stroke program was launched in two hospitals in Yerevan: Erebouni Medical Center and Hospital of Yerevan State Medical University in February 2019.
The results between February – October 2019 exceeded all expectations:
Erebouni Medical Center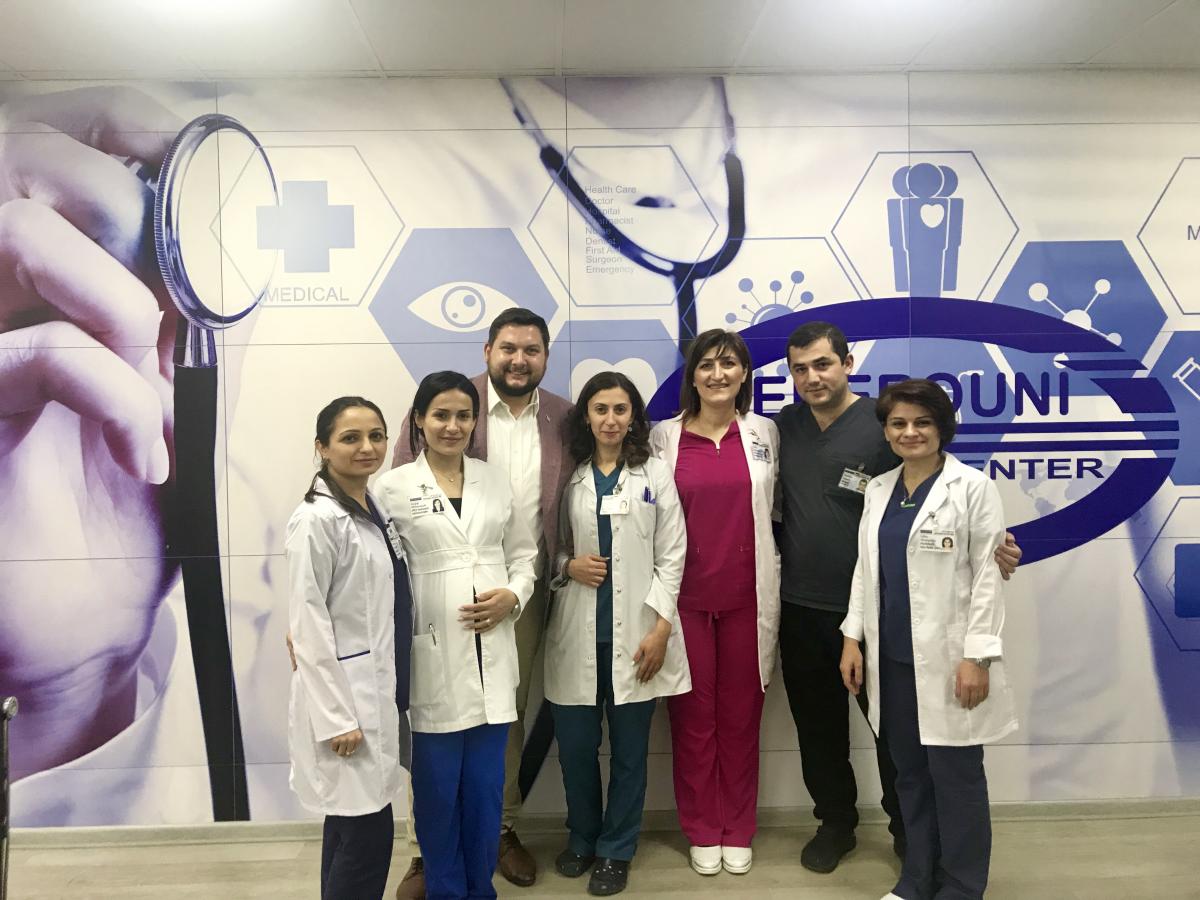 Acute stroke patients hospitalized: 1,317
Recanalizations: 255
Avg DTNT: 48 minutes
 Yerevan State Medical University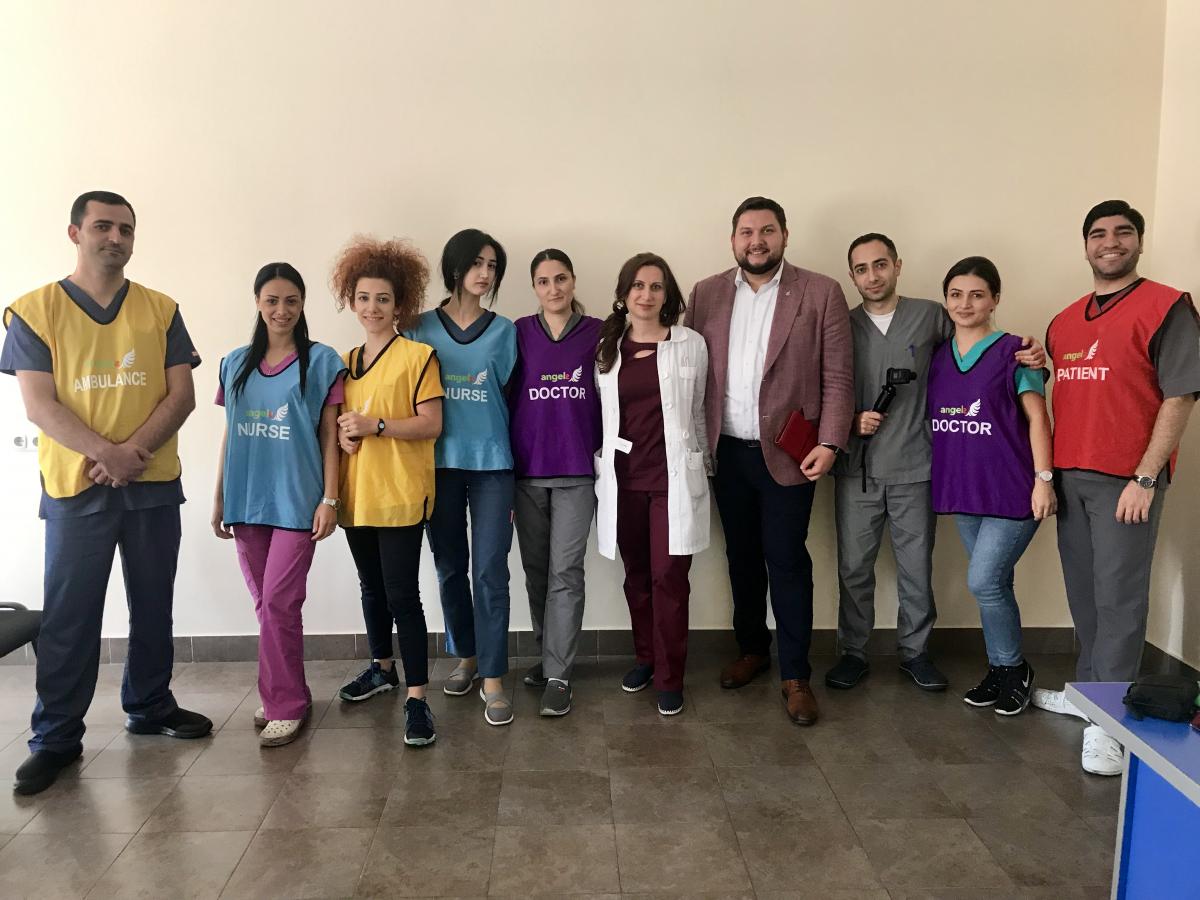 Acute stroke patients hospitalized: 62
Recanalizations: 41
Avg DTNT: 70 minutes
Eager to improve even more and looking to expand the acute stroke program to other hospitals, they contacted Angels to see if there were other training opportunities. This resulted in several more Armenian delegates attending the stroke simulation program in Czech Republic, as well as the Angels Train the Trainer workshops in Germany.
Lev Prystupiuk, an Angels Consultant responsible for new European countries, visited the two hospitals in late October and was impressed by how well their stroke teams performed during the two simulations that were conducted. "It was as if they had been treating stroke patients for years as opposed to just several months," he claimed.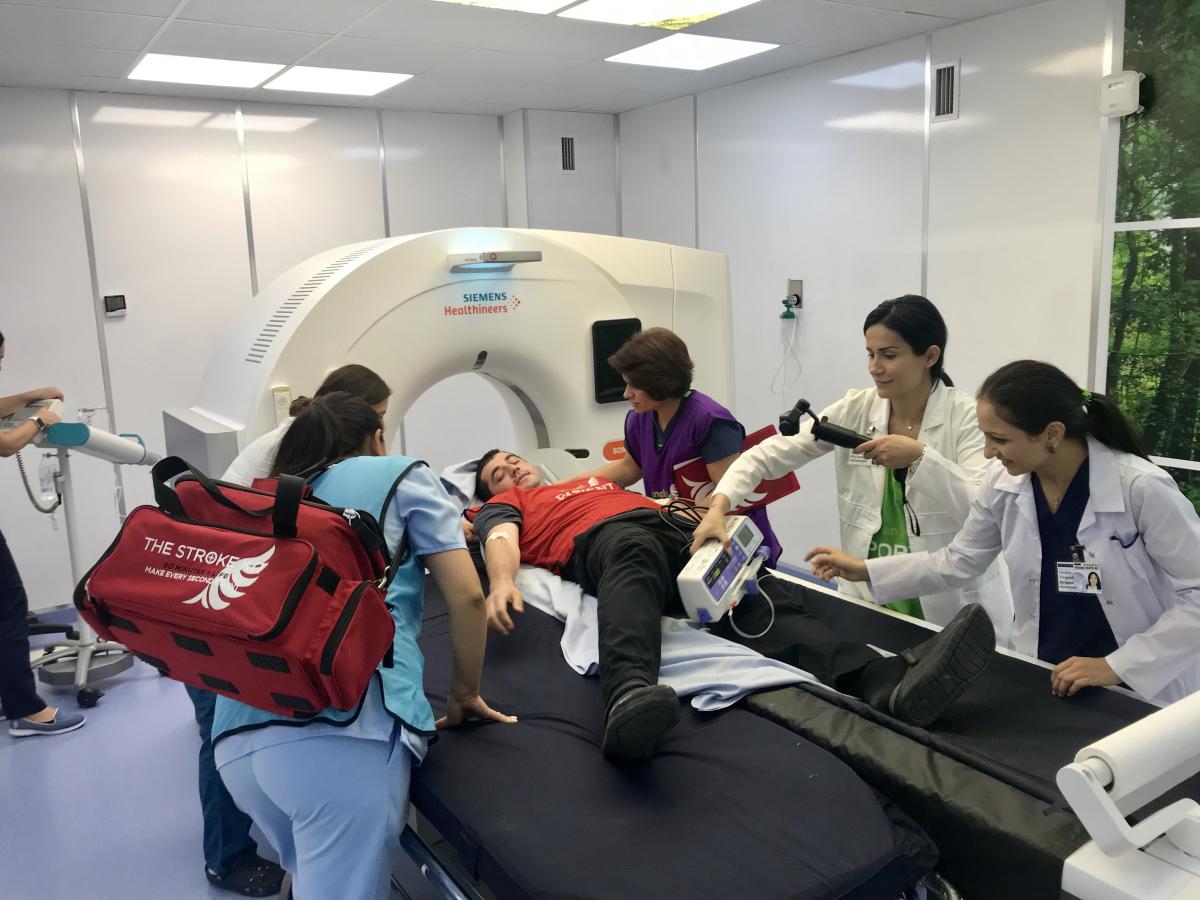 After the simulations and the workshops, both hospitals agreed to take part in the QASC project starting in November to improve their post-acute care. They have also committed to start quality monitoring using RES-Q on a more regular basis. Additionally, further discussions with the country's national coordinator resulted in an agreement to develop a nursing education course based on the Angels online nurse certification course.
It is rare to witness such a swift progression at a national level, and we are extremely proud for the opportunity to be a part of Armenia's reform in stroke care. Stories such as these is the best evidence that with enough motivation, anything can be achieved. We will continue to do whatever it takes to support the goals of the Angels community in Armenia: develop two more stroke centers in Yerevan and plus four throughout Armenia.