'I still get goosebumps just thinking about it. It has now been five years since this amazing community took its first tentative steps at the EDO Conference in the massive auditorium of the CCIB Convention Centre in Barcelona. Five years, 5,000 Angels hospitals and more than 55,000 doctors, nurses and paramedics later ... goosebumps.' Angels Europe Project Lead JAN VAN DER MERWE recalls the first five years.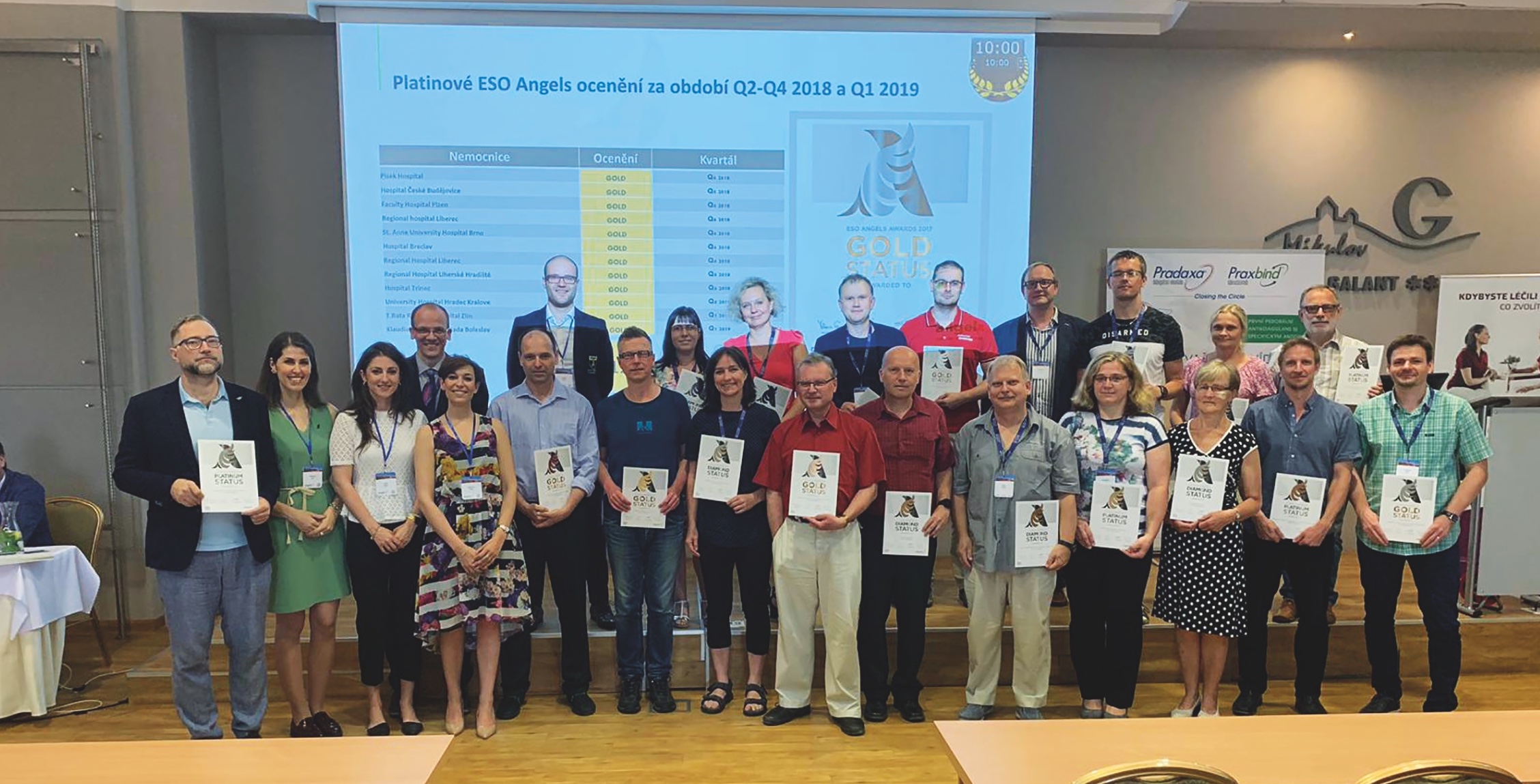 Someone once said that you should approach a project like this one in the same way as you should approach opening a bakery. In the first year you pick up the crumbs, in the second you bake some bread and in the third you open a bakery. If you do this right, you should then be able to run smoothly and would only need to make micro adjustments to your recipe as times or circumstances change.
There is a lot of wisdom in this approach as it implies that you must have a growth mindset. If you expect everything to be perfect before you start, you may never start. It also implies that as part of this growth mindset you must have a learning attitude. If you don't learn from the crumbs you pick up or those cakes you bake that don't turn out as expected, you will never grow. So many projects fail because the learnings are not systematically captured and passed on. The result is that people keep making the same mistakes and instead of failing forward they go two steps forward and three steps back.
When I look back on the past five years, I recall the first year where we were all picking up crumbs, trying to understand the situation and learning together. Together we had many successes early on as an Angels community and many of you took the lead in showing us which loaves we should be baking more of. We laughed together, cried together and most importantly we grew together. 
Some of our recipes are now sitting safely in a book somewhere as lessons for the future, but the ones that worked are now influencing lives around the world. 
I'm thinking for example of the power of consultancy through our Angels consultants who became part of your stroke teams, doing whatever it takes to give life a chance. We took a completely different approach to education, moving the focus from learning to implementing. Those of you who had the opportunity to attend an Angels Day Conference would attest to the unbelievable power of such meetings – a recipe that has been directly responsible for many hospitals starting their journey as stroke-ready hospitals. I'm reminded of the success of our stroke nurse certification course, a 200-hour e-learning that has to date been completed by more than 13,500 nurses worldwide. 
Together with the department of education at the University of Macedonia we developed one of our most exciting offerings – our Stroke Disease Awareness program called FAST Heroes. Here, too, we had to pick up crumbs, bake some loaves, learn develop and grow, but now we have an aware-winning program that has so far been implemented in over 70,000 homes through their schools, and is already available in 24 countries in their own language. 
Families that took part in the school-based program saw growth in the knowledge of at least three stroke symptoms from 38% to 85% and the knowledge of the emergency number grew from 40% to 100%! 
So far, with the World Stroke Organisation as our partner, we have exposed more than 120 million people to the FAST Heroes message through various social channels. but it's in the schools where we really make the difference. So, if you struggle with the fact that your patients arrive too late for treatment, speak to your consultant to see how you can get involved in the FAST Heroes program.
We are now well past the stage where we officially opened our bakery and with you as our inspiration in this amazing community, we are striving every day to get even better.
It's never too late to start, though, and even after five years we are still ecstatic when  new hospital joins the initiative – especially if, as in the case of Hospital Cruz Roja in Cordoba, the hospital is new to stroke treatment. 
We are also working hard to develop our base of simulation centres across the world as we see the impact it has. We hope that this story will inspire you to get in contact with us to see how we can offer simulation training to an even broader base.
Sometimes you start something with the hope that it will bring a specific result, and then it turns out to have benefits way beyond you ever imagined. In 2017 we officially kicked off the QASC Europe project in partnership with the ESO an the Australian Nursing Research Institute (NRI) hoping to show the world that a proven nurse-led intervention can be implemented successfully also in Europe. 
What we didn't expect was that thanks to this project we now have national and international nurses working groups, nurses as part of national steering committees, multiple workshop series aimed specifically at nurses, more e-learnings and other educational content specifically for nurses, and even a new partnership with Nutricia focused on improving the post-acute care of stroke patients. One recipe that leads to a whole new series of cakes. 
We recently launched a new recipe focused on pre-hospital care, namely the EMS Awards program. We have been overwhelmed by the passion and enthusiasm we have seen in EMS services across the world, and our hope is that this initiative will have the same effect on growing our EMS community as the QASC Europe project had on the nursing community. Read more about it here. 
At the end of the day we are a community with one goal – improving stroke care quality and as a direct result improving patient outcomes. If you still need inspirations to join our journey, this story from the Czech Republic is a must-read. The Czech Republic has always been an example we follow, especially when it comes to the way they implement quality monitoring. In 2019, 22 of the 46 hospitals in the Czech Republic achieved Diamond status in the ESO Angels awards. The striking thing is that, even with this level of excellence, they are still trying to improve. We hope that the four lessons they shared with us inspires everyone else to do the same.
Here's to the next five years. Filled with hope, full of love and surrounded by likeminded people. 
In the words of our little FAST Heroes across the globe: "Together we can save the world – one grandparent at a time."