Every stroke patient who walks out of General Hospital Gaudenicio González Garza with their life intact, is testimony to a team whose commitment to change has taken one of Mexico's largest public hospitals from nowhere to award-winning care.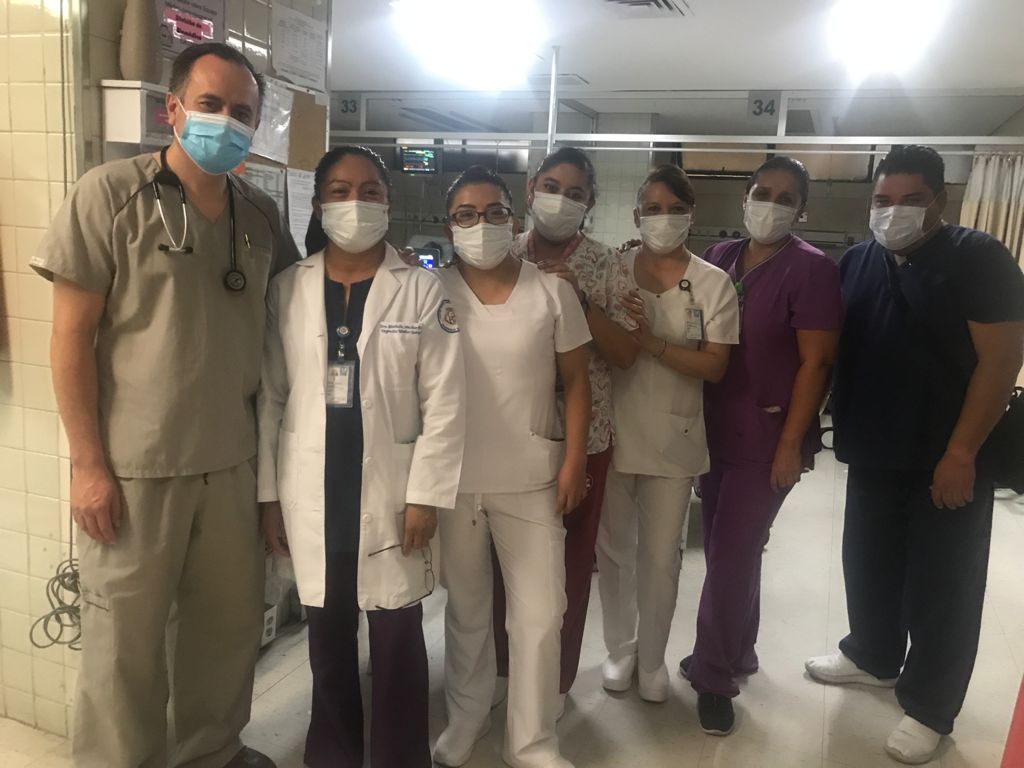 Mexico's General Hospital Gaudenicio González Garza at La Raza National Medical Centre has much to be proud of.
Founded in 1954, and one of the largest public hospitals offering highly specialised medicine to the population of Mexico City, it is responsible for many medical milestones in the healthcare history of Latin America's second most populous country.
Among the pioneering achievements that have earned La Raza the nickname "first-time hospital" are the first operations in Mexico to correct congenital heart defects (1950s), the first open mitral valve replacement surgery (1961), the first aortic valvuloplasty (1984), and the first heart transplant (1988). It is recognised as a leader in cardiothoracic and kidney transplant surgery, pedriatic medicine and toxicology.
La Raza National Medical Centre is also the home of one of the most famous murals in Mexico, its lobby graced by "The People Demand Better Health", a depiction of the history of medicine in Mexico by Diego Rivera, one of the leading artists of the 20th century.
However, until as recently as November 2017, no stroke patient had ever undergone thrombolysis at Mexico City's "first-time hospital", despite stroke being the third leading cause of premature death in the country, and the leading cause of disability in adults. There was no dedicated stroke unit, no stroke care protocol, and, crucially, no supply of recanalisation therapy.
The tide turned in 2016 when Doctor Miguel Russi Hernández, the hospital's head of emergencies, committed himself to providing more hopeful outcomes for patients with ischemic stroke. Doctor Russi's dream was that as many patients as possible with ischemic stroke should be able to return to their normal activities, work and enjoy family life. In 2017, with the support of Angels Initiative, that dream took root.
Training commenced in July 2017, and by September 2017, a highly motivated multi-disciplinary team of specialists stood ready to change lives. The first thrombolysis was performed in November 2017, and when 10 months later the stroke team shared their progress with the rest of the hospital, they had an incredible story to tell.
The thrombolysis rate had grown from zero to five percent, with a median door-to-needle time of 58 minutes. Over the next three years door- to-treatment time would continue to shrink to 45 minutes, and the recanalisation rate rise to a world- class 25%.
Another breakthrough came in March 2019 when at Dr Russi's request Angels Initiative co-founder Thomas Fischer addressed a letter to the hospital director endorsing the stroke team's remarkable achievements and the importance of their work. It was mission accomplished when within six months a new CT scanner was installed closer to the emergency department to further streamline the stroke pathway.
In yet another first for Mexico, La Raza enrolled with Res-Q, the ESO Quality Registry where treatment data is captured, and in Q4 of 2020 became the proud recipient of a top-tier WSO Angels Award. Less than four years after implementing the stroke care protocol, Hospital General Gaudencio González Garza became the first public hospital in Mexico City to achieve Diamond status, an extraordinary feat that inspires not just its own team but other hospitals in the region.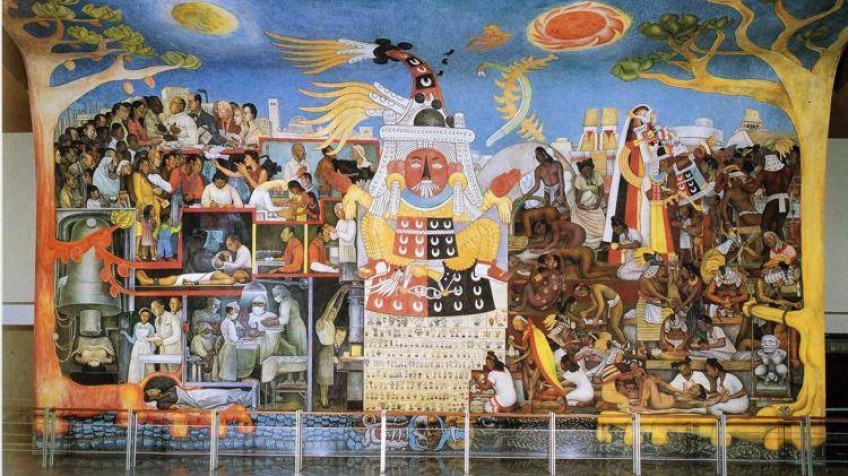 The support of the Angels team played a key role in this remarkable transformation, Dr. Russi says.
"Before the implementation of the stroke care protocol, no patient had the opportunity to access treatment. Today, 100% of the patients who enter our service will receive treatment within the first 60 minutes of their arrival; they will receive post-acute care in a dedicated unit and optimal medical care on their return home.
"It is motivating to see how many patients with ischemic stroke, who could previously only be seen with no prospect of treatment, are now discharged with minimal or no sequelae, and walk out of our hospital to resume their lives."
There is more work to be done. Their analysis of Res-Q data has shown that pre-hospital care remains a major challenge, Angels team lead for Mexico Armando Sánchez says. With no centralised EMS in place, too many stroke patients arrive at hospitals outside the treatment window for thrombolysis. Establishing regional stroke networks to facilitate timeous referrals to stroke- ready hospitals is therefore high on the agenda.
Meanwhile at La Raza the pursuit of excellence continues. Its training programme, which had been disrupted by the pandemic, resumed on virtual platforms in March this year, and a recent high-level radiology appointment means the hospital now has the capacity to perform mechanical thrombectomy.
"I am proud to belong to this great team," says Dr Ezequiel Amador Moedano, co-ordinator of emergency residents at the Hospital General Gaudencio González Garza. "Day by day, patient by patient, we take on the challenge of improving on the recommended door-to- needle times, showing how well-organised emergency care can save the lives of those most in need."
Not far from where Diego Rivera's famous mural celebrates the progress of health care in Mexico from the pre-Hispanic period to the scientific and technological advances driving contemporary medicine, the emergency doctors at General Hospital Gaudenicio González Garza are adding another new chapter to this history.