Representatives of the Angels Consultants in Europe recently conducted a small handover ceremony to donate a $10,000 award prize to the nonprofit organization Heart for Heart Foundation in Sofia, Bulgaria.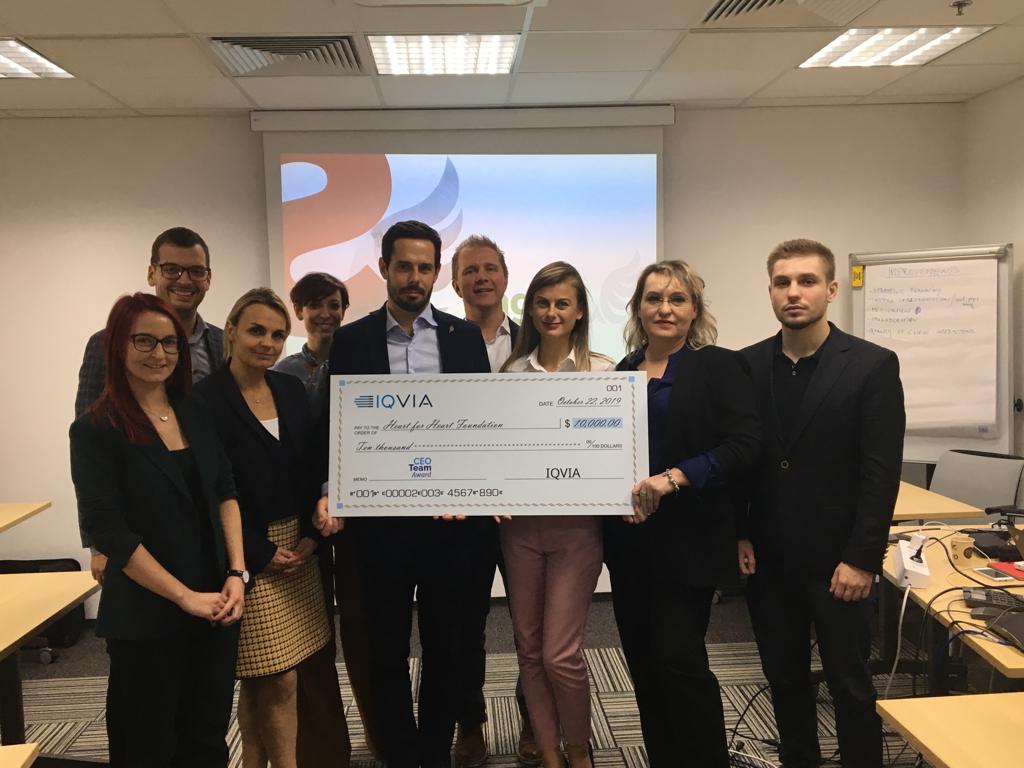 The team, consisting of 29 members spread across 13 European countries, won IQVIA's CEO Team Award 2019 in the Operational Excellence category for having played a significant role in building a community of more than 3,000 stroke-ready hospitals by May 2019 – far exceeding the original target of 1,500 hospitals.
"The Angels Initiative team was selected as a winner in the operational excellence category because of the importance of delivering results with a clear focus on patient-centered outcomes," IQVIA Chairman and CEO Ari Bousbib said in a statement. "This team demonstrated exceptional teamwork while developing the foundation and infrastructure of the initiative and delivering its program and services based on key five pillars: consultancy, standardization, knowledge, community, and quality monitoring."
The team decided to relay the $10,000 award prize to Heart for Heart Foundation, a Bulgaria-based charity organization which focuses on projects and programs to combat the risk factors for cardiovascular disease and diabetes by creating a broad functional network for active interaction between the family, community structures, educational and health institutions. 
"It was not easy to decide, but ultimately we wanted to channel this donation into an effort towards improving stroke care and Heart for Heart Foundation has a strong track record and well-established infrastructure to enhance the stroke community in Bulgaria," said Massimo Alberini, International Project Director for Angels in Europe, who has been involved with the project since its inception. 
Heart for Heart Foundation's President, Eliza Petrova, stated during the ceremony that "we are excited to implement the FAST Heroes program in Bulgaria, which will change the attitudes of society, improve the health culture of Bulgarians and help more people live without the devastating effects of stroke. Thank you Angels Initiative, IQVIA and World Stroke Organization for the great support to our foundation!"