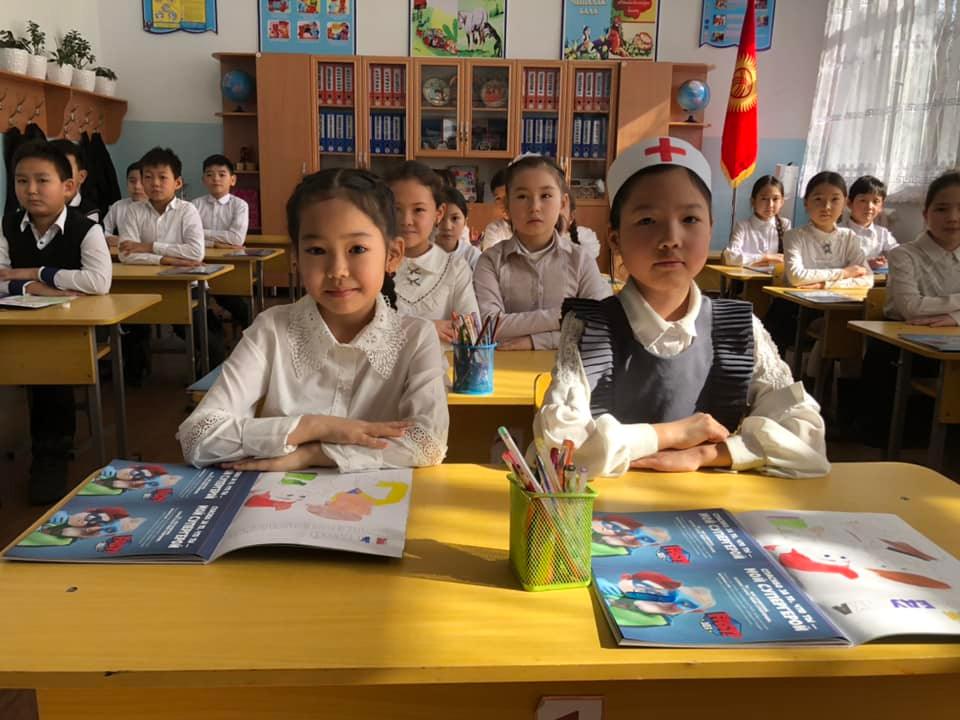 Secondary School No 47, situated on Tselinnaya Street in Bishkek, capital of Kyrzygstan, is a school accustomed to winning. From basketball trophies and physics prizes to honorary badges for teaching excellence, No 47 is a breeding ground for champions, science Olympians and, lately, superheroes too.
In February 2022 the school was among the first in Kyrgyzstan to sign up for FAST Heroes, an award-winning schools-based stroke awareness project implemented here by the World Health Organisation (WHO) in partnership with the Ministries of Education and Health. By the end of the five-week programme, No 47 was leading the field, with over 1,000 superheroes recruited from its ranks.
FAST Heroes aims to raise awareness of stroke symptoms and the need for speedy action by leveraging children's enthusiasm for learning and sharing to spread the knowledge to the rest of their families. Its goal is to mobilise 1 million children worldwide between the ages of 5 and 9 on a Grand Mission to save their grandparents from the Evil Clot – and the harm caused when the symptoms of stroke are either not recognised or recognised too late.
Stroke is the second leading cause of death in Kyrgyzstan where hypertension affects more than 42% of adults aged 25 to 64, and around half of the men smoke. Thrombolysis to treat acute stroke is not yet available in the public healthcare system where progress is hampered by a shortage of CT imaging equipment and the migration of qualified healthcare staff to more lucrative positions in private hospitals. In addition, most people live in multi-generational households in hard-to-reach, rugged rural areas – in other words, exactly the sort of circumstances where a superhero or two can come in very handy indeed.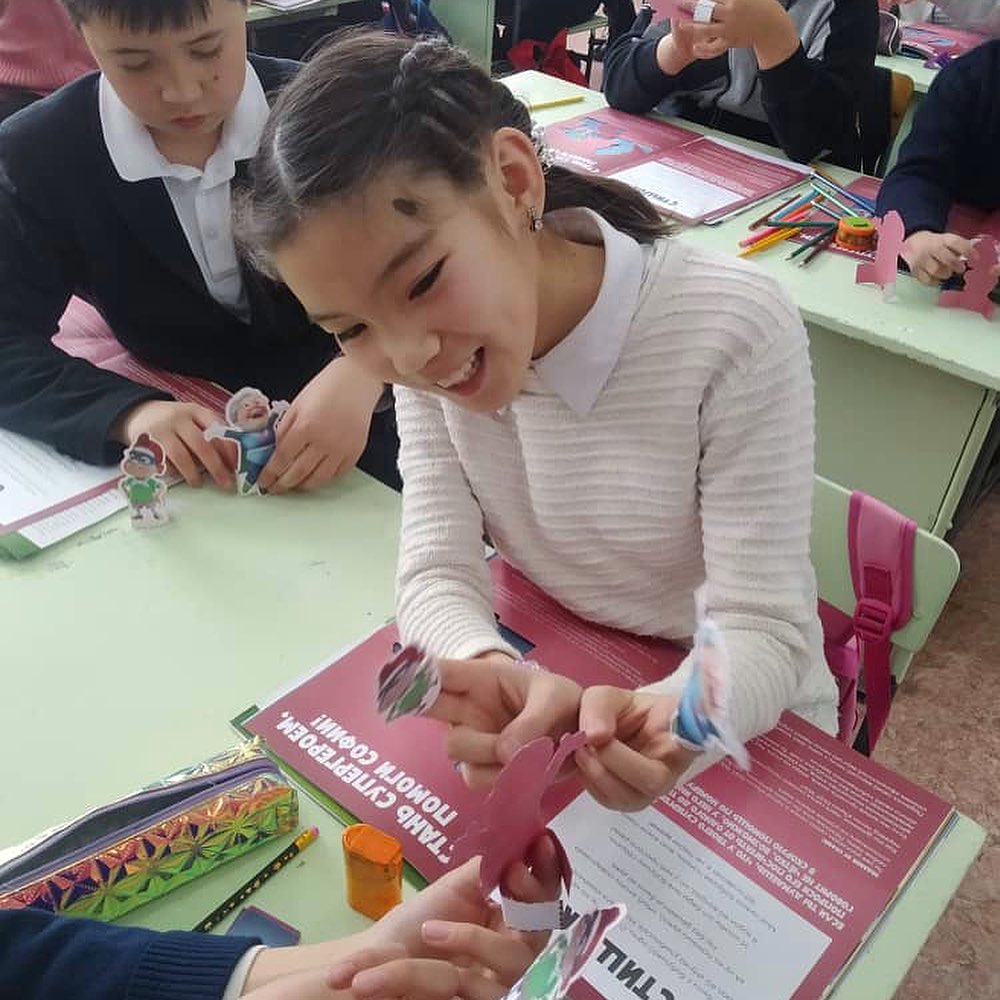 There are already 10,000 such young heroes in the country, and 400 teachers to guide them, after 12 schools in the cities of Bishek, Karakol and Osh enrolled in the opening phase of the programme. The next phase will focus on rural areas, says the WHO's Aliina Altymysheva, who has been involved in public awareness of stroke in Kyrgyzstan for the past five years.
She is part a highly motivated team of experts whose coordinated approach is behind the FAST Heroes success in Central Asia's second-poorest country, and whose members include Guzel Zhenishovna Turdubaeva of the Department of Education in Bishek, Nazgul Keneshbekovna Akmatalieva of the Bishkek Centre for Health Promotion, Leina Amanturovna Imanbekova and Zhyldyz Abdyldaevna Egemberdieva who head up the departments of neurology in Karakol and Osho cities respectively, communication expert Aidana Shabykeeva, and Asel Kenzhebekovna Kerimkulova, implementation coordinator of Kyrgyzstan's Roadmap of Actions to establish medical care systems for heart attacks and strokes.
Public awareness of stroke symptoms in Kyrgyzstan is low and the majority of patients seek help too late, Asel says, but FAST Heroes is already making an impact. "It's a socially significant project and parents have been welcoming and supportive.  Teachers are impressed with the programme; they find its child focus interesting and appreciate the love and effort that went into its creation."
Teachers and children were enthusiastic about implementing FAST Heroes in their schools and parents were likewise engaged, the WHO's Aliina Altymysheva confirms, and the fact that many grandparents are involved in caring for school-aged children, made the transfer of knowledge between generations a natural process.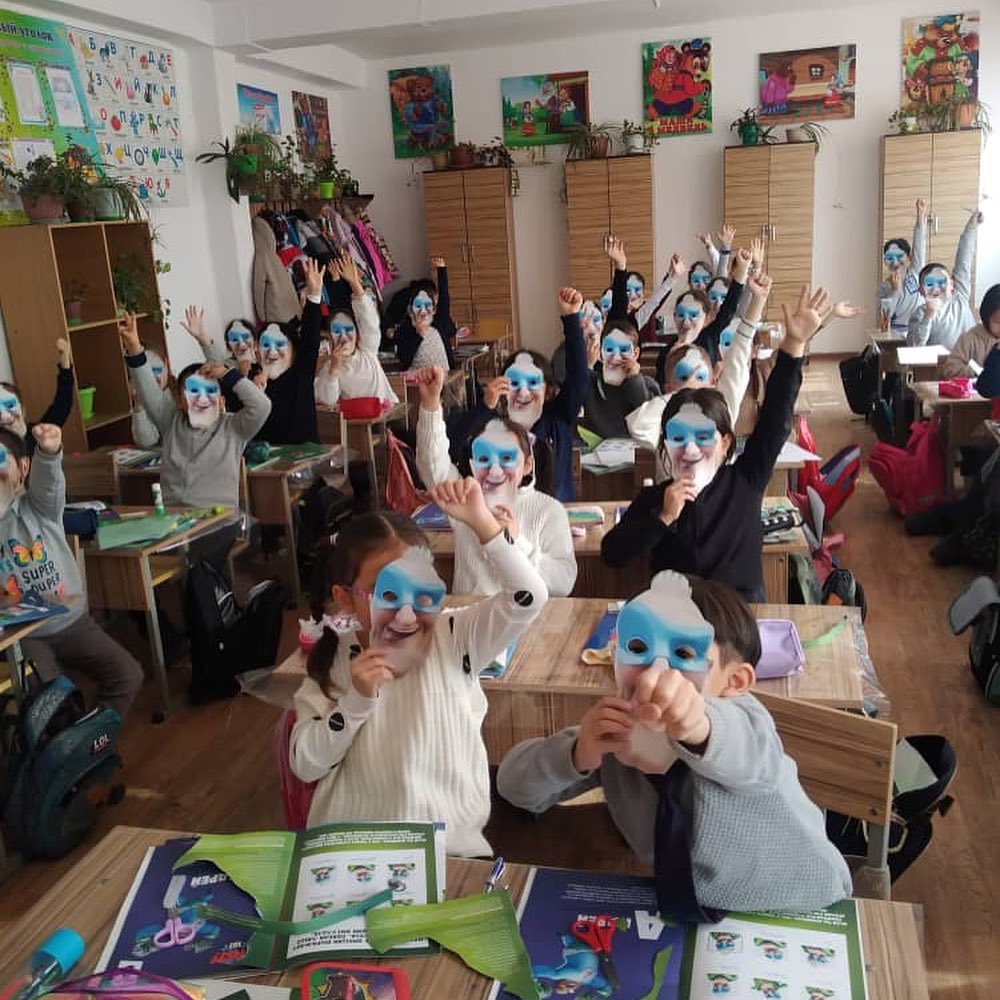 Social media has played an important role in generating support for the progamme – just ask anyone who follows FAST Heroes Kyrgyzstan on Facebook or Instagram and whose timelines and feeds are brightened daily by pictures of smiling children learning to save their grandheroes in Kyrgyz classrooms.
The superheroes of Secondary School No 47 even made a video of the project, which you should save to watch whenever your heart needs lifting: https://fb.watch/c6FDneUgBy/
Despite policies to eradicate poverty in Kyrzygstan, child poverty rates in the country remain high, and many health reform objectives have yet to be met. However, the successful launch of FAST Heroes Kyrgyzstan offers an inspiring example of what can be achieved when lessons leverage children's love for their families, and when clinicians, municipalities and the education system work together as a team.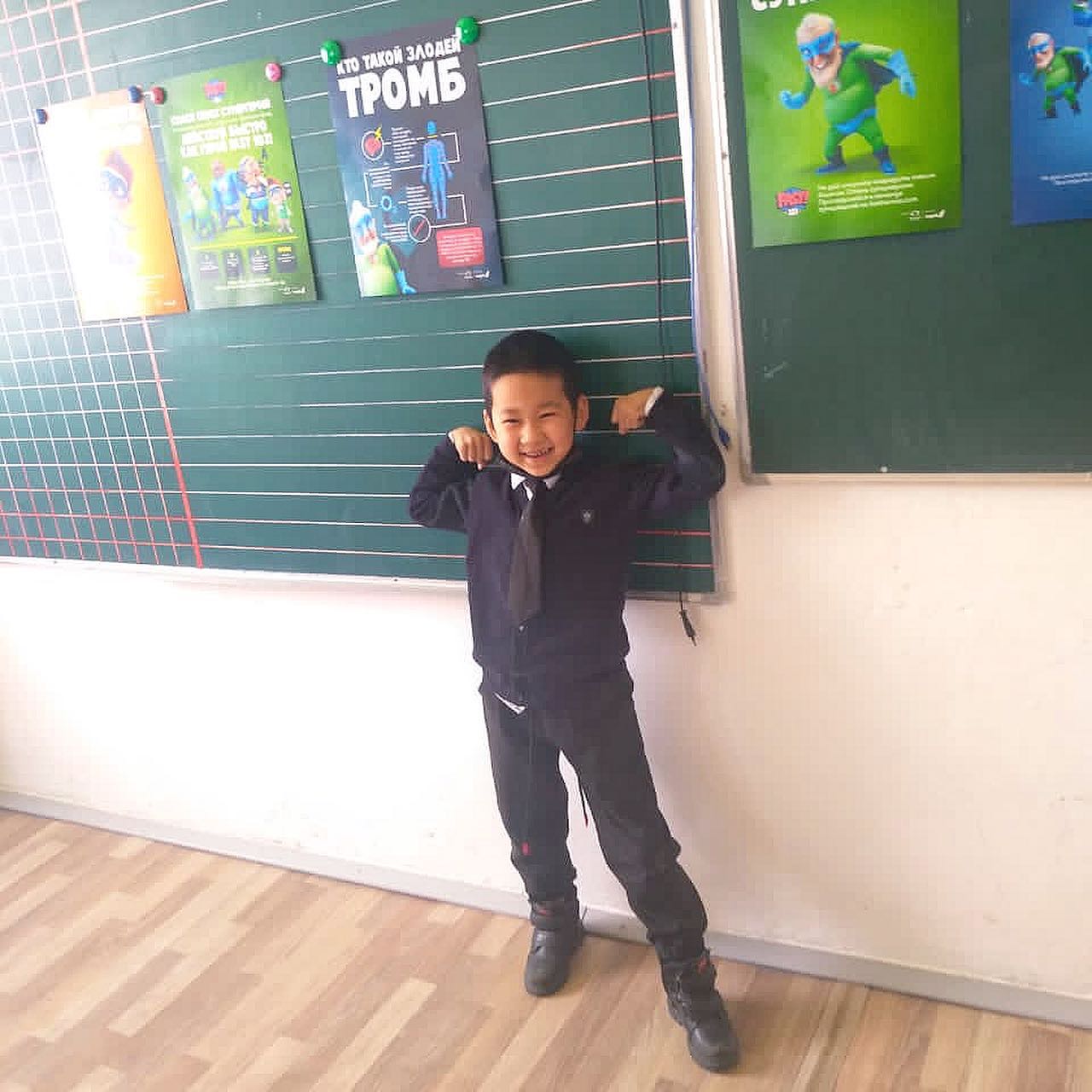 ** At the end of March 2022, FAST Heroes itself became a champion when it was recognised by GUINNESS WORLD RECORDS™ for creating the world's largest online photo album of people wearing superhero costume masks. The record attempt was undertaken to celebrate the campaign launch and required participants to upload a photo of themselves wearing a superhero mask via the online campaign photo booth.  In total, 20,350 unique photos were submitted, with children, parents and grandparents sharing "superhero selfies" from 20 countries around the world. The FAST HEROES GUINNESS WORLD RECORDS™ title certificate was presented to FAST Heroes campaign leader Jan van der Merwe and Anita Wiseman from the World Stroke Organization during a ceremony in London.