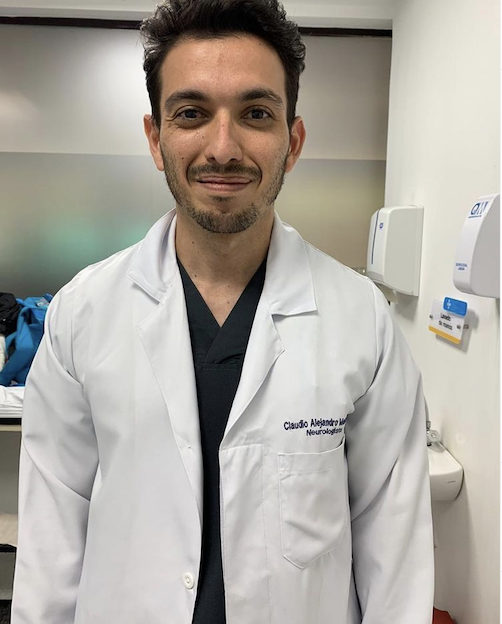 "Passion" is a word, often overused, that describes an intense desire or an irresistible force that makes one act in a certain way. But when doctors or nurses use the word passion to explain what drives them, the Latin root (patior, meaning to suffer) provides a helpful clue. "Passion" in this context expresses the idea of being moved to action where there is pain and suffering – a fitting description of the force that exerts itself on Dr Claudio Jiménez, neurologist at Bogotá's Simón Bolívar Hospital and director of the stroke centre for the city's northern subnetwork.
Not quite three years have passed since Dr Jiménez first stepped inside the public hospital that lies sandwiched between a busy main road and one of Bogotá's largest favelas. Completed in 1982 and named in honour of the liberation hero whose statue dominates Bogotá's central square, Simón Bolívar Hospital has over several years undergone a process of renovation and expansion while in its neurology department a quiet revolution was underway.
The leader of this revolution was drawn to his profession by passion, and by the "philosophical intrigue and physical mystery hidden inside the mind" – so Dr Jiménez writes in a post on Instagram where he shares developments in neurology with his well over 34,000 followers.
"When we save brain tissue, we save social fabric," the same page announces, offering a glimpse of something else that drives Dr Jiménez, namely the duty to build a resource that belongs to and serves the interests of everyone.  
Moved by these twin passions, he joined Simón Bolívar Hospital in August 2019 and, finding it ill-equipped to meet the community's neurological needs, embarked on a series of interventions that began with building a team to manage stroke. "From that moment on my life changed radically," he told the Colombian Medical Association (CMA) in an interview two years later by which time the hospital's stroke care programme had earned its second WSO Angels Diamond Award.
Faced with economic hurdles and the view among some of his colleagues that stroke was an untreatable condition with inevitably poor outcomes, in Dr Jiménez's first year at Simón Bolívar Hospital only two patients underwent thrombolysis. In 2020, that number grew to 54 (out of 280 patients), and by late 2021, 70 out of 350 stroke patients had been given a second chance at life.
By then the hospital had added the capacity to perform mechanical thrombectomy for stroke and its neurology service had grown to encompass a neurophysiology programme to improve epilepsy care and a neuroinfections programme for people with HIV. Plans were underway for a programme for patients with multiple sclerosis, and external consultation services for a range of neurological disorders were reaching 500 patients a month.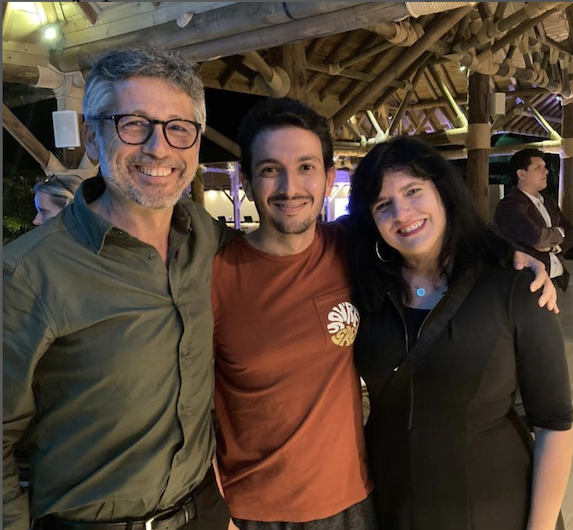 "Neurology is not an isolated specialty," Dr Jiménez told CMA late last year. "Rather, we work hand in hand with many other specialists in an environment where we seek to integrate neurological critical care, the stroke unit and the neurophysiology service in a single sector."
Comprehensive stroke management requires a multi-disciplinary approach, and the stroke team at Simón Bolívar Hospital draws on the services of intensive care doctors, cardiologists, general emergency physicians, speech therapists, physiotherapists, physiatrists and nurses to provide rapid diagnosis and treatment, reduce complications and investigate the causes of stroke.
Ongoing training, supported by the Angels team through workshops, webinars and the resources provided in the Angels Academy, ensures that processes are aligned throughout the northern subnetwork and multi-disciplinary work proceeds seamlessly. 
"We know that there is still a long way to go," Dr Jiménez told CMA, "but we are working on growing so we can help more patients. We have a lot of work to do, we need a lot of improvements, we need equipment, some personnel, but every day we strive to be better."
Simón Bolívar Hospital and the northern subnetwork are more than his home, Dr Jiménez says. "It is where I glimpse the neurology service that I wish to offer to the entire population in need."
What began as curiosity about how the brain creates our perception of reality and grew into the desire to alleviate suffering, is now a vision of public healthcare reform in a caring society. It's Dr Jiménez's dream that everyone who makes Bogotá their home should, if they went to hospital, be cared for with quality and humanity.
He says, "When at last we understand that by working together, not only in the subnetwork but as citizens, all of us, we will achieve much more than a centre of excellence in neurology – then we will build a place that, because it is ours and because it belongs to everyone, can be the one that we may need some day."
Recently Dr Jiménez's passion and that of his colleagues earned the hospital its third diamond award for outstanding performance in stroke care – but though the recognition is well-deserved, virtue is also its own reward.
Dr Jiménez says: "Doing the right thing has given me more joy than I can carry in my pockets."