Since 2018, Angels has been actively expanding its geographical coverage by engaging with stroke communities in various countries in Eastern Europe and Central Asia, so that every suspected patient can get to a stroke-ready hospital in time and receive a quality life-saving treatment they all deserve, no matter where they are.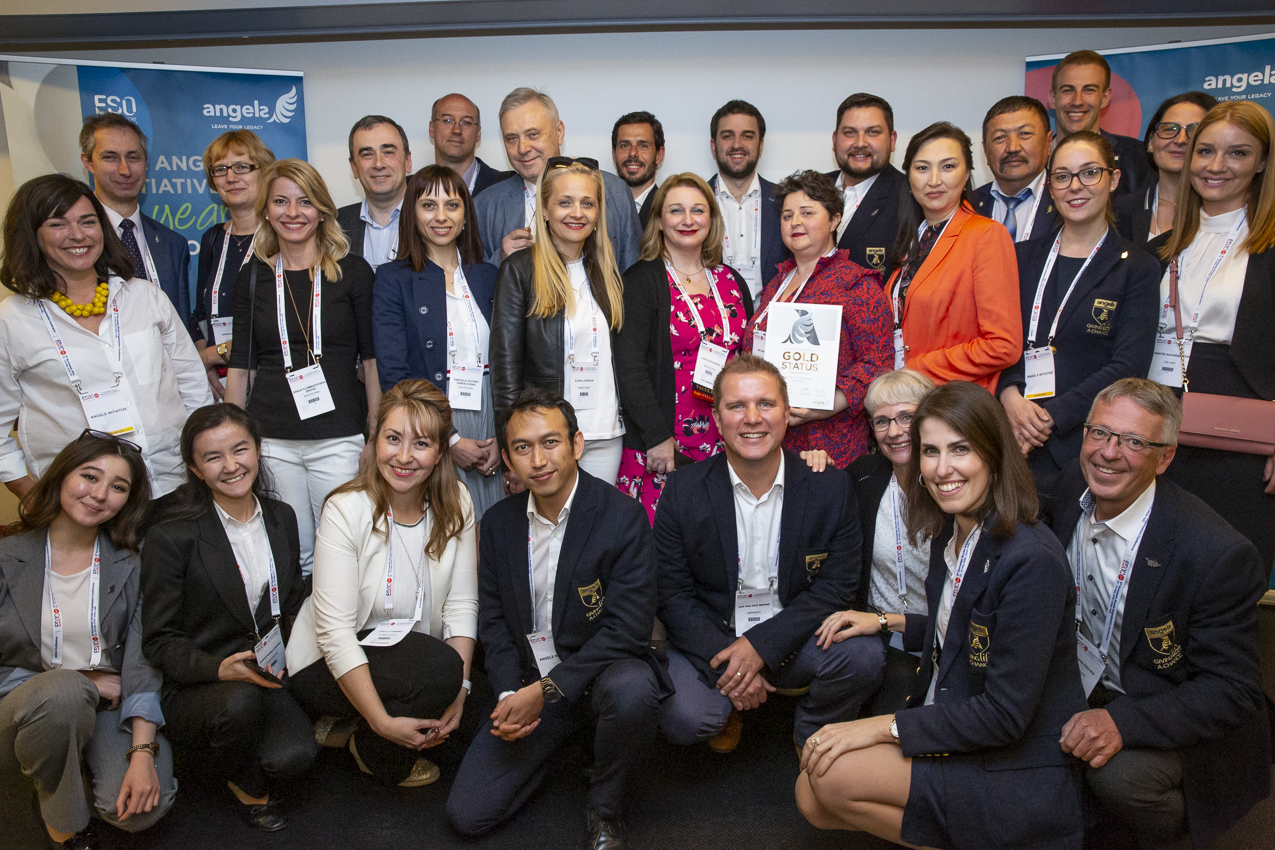 In coordination with local key opinion leaders and national coordinators, we started this effort by inviting small groups of motivated strokologists from dozens of countries to attend the Angels Train-The-Trainer Workshop, held four times a year in Germany. Within not too long, we started seeing amazing improvements and unexpected breakthroughs as reported in the yearly New Countries Steering Committee meeting, which in turn caused an increase in demand for Angels trainings and presence. 
Thus, in 2019, we raised our commitment level by allocating one of our most experienced Angels Consultant, Lev Prystupiuk, to work directly with hospitals in Armenia, Belarus, Georgia, Kazakhstan, Kyrgyzstan, Moldova and Uzbekistan. 
Everything was going well, until the coronavirus happened. Worldwide travel restrictions and quarantine measures meant that we could neither invite anyone to our training workshops, nor could we arrange hospital visits easily - especially to those located outside of the European Union. 
Combined together, these seven countries have a population of 80 million people. All of them listed stroke as their main or second leading cause of death, and the main leading cause of disability. 
Though the goal was clear, the main challenge was figuring out how to stay true to the Angels' working spirit - to educate and motivate in an engaging and practical manner - without actually being there in person. It was important to make sure we don't fall into the trap of hosting a one-way online lecturing, which had become too common everywhere in response to the pandemic.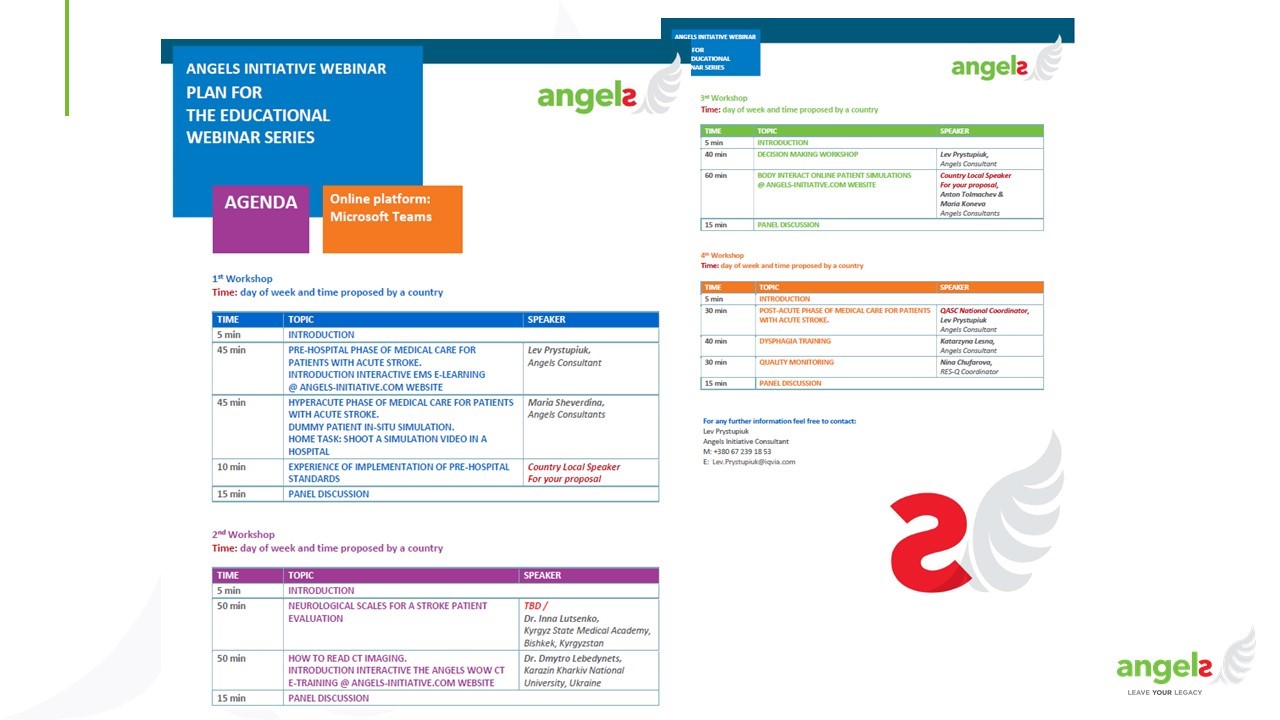 Eventually, we settled on a virtual distance learning model consisting of systemic yet practical workshop sessions on pre-hospital, hyper-acute phase, decision making, CT imaging, post-acute care and quality monitoring. To maintain a high engagement level and a strong sense of community, we decided to hold separate country sessions with up to 40 participants for each, which translated into a total of 30 virtual workshops for more than 300 doctors, nurses and EMS from seven countries.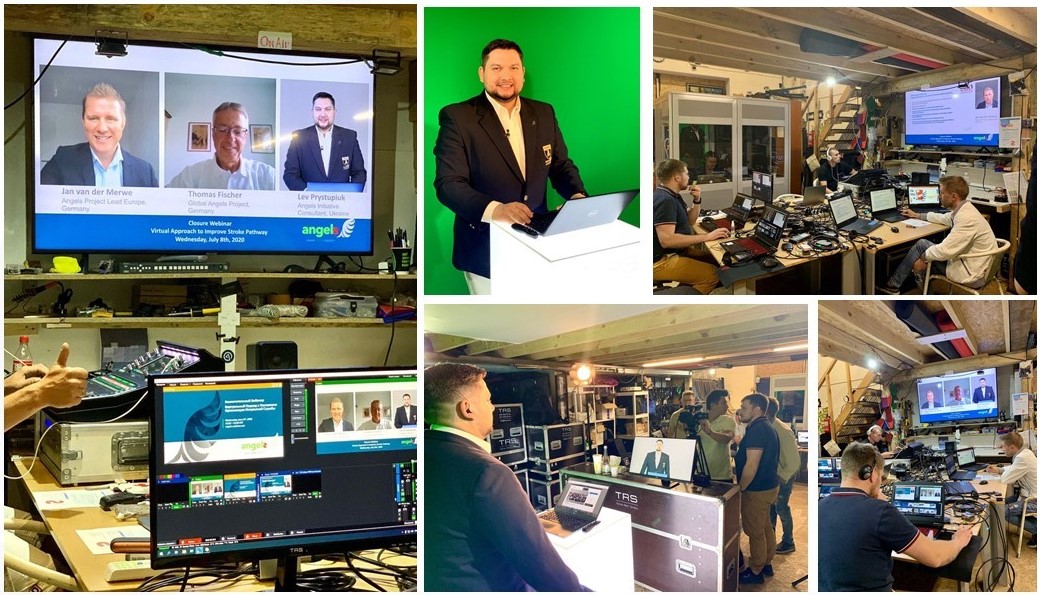 This ambitious undertaking was preceded by a kick-off webinar titled "Virtual Approach To Improve Stroke Pathway" on 3 June 2020, where we welcomed all participants, introduced the workshop curricula, and shared the very relevant and motivating experiences of Dr. Milan R. Vosko from Kepler University Hospital in Linz, Austria, on how to build a stroke unit from scratch and Dr. Dmytro Lebedynets from Karazin Kharkiv National University in Ukraine regarding the stroke pathways concept. 
When it came to the country-specific sessions, each were designed to be as interactive as possible and took full advantage of the numerous online tools that are available on the Angels website, such as the Body Interact virtual simulation software and the WOW CT Training.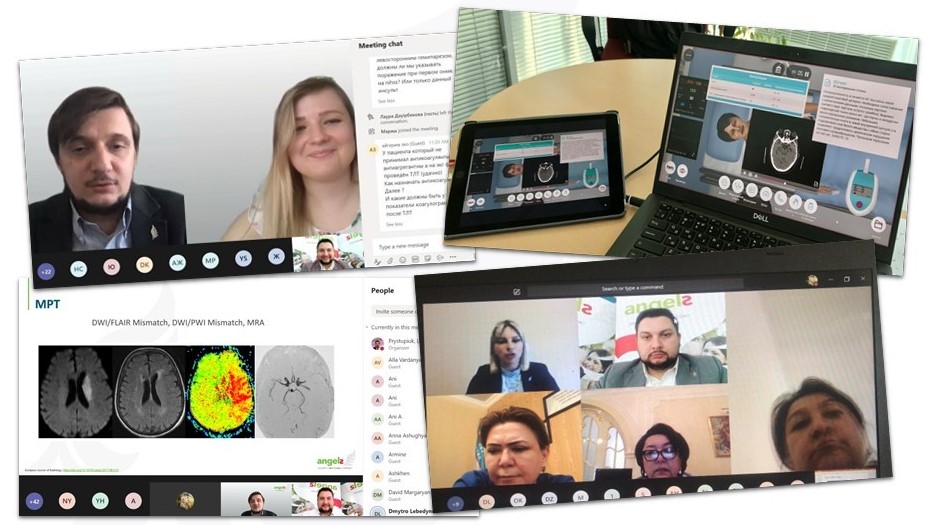 To satisfy knowledge on local context and situation, we invited some of our strongest Angels supporters and experts* from each country to help host some of the sessions, thereby allowing participants to ask any particular questions that our own consultants may not have had the full knowledge of. 
 
When the dust had settled, we couldn't help but feel proud of the dedication shown by our Angels Consultants, the external speakers and all 300+ participants who donated significant amount of their time during such a stressful and trying period to support the Angels mission. What seemed to be an uphill battle somehow became a record achievement on the highest number of people receiving stroke training, in the shortest amount of time, in the greatest number of countries. 
We are keenly looking forward to report back on the great things these seven virtual wonders will most certainly attain. 
---
*We would like to express our special gratitude to the following individuals for their help in organizing and conducting this series of virtual trainings:

Dr. Nune Yeghiazaryan and Dr. Oganes Ezoyan from Armenia; Dr. Ludmila Anatskaia and Dr. Sergey Marchenko from Belarus; Prof. Alexander Tsiskaridze and Dr. Kakha Akhvlediani from Georgia; Dr. Zauresh Akhmetzhanova, Dr. Erzhan Adilbekov and Dr. Sabina Medukhanova from Kazakhstan; Dr. Inna Lutsenko and Dr. Leina Imanbekova from Kyrgyzstan; Acad., Prof. Stanislav Groppa from Moldova; Prof. Yakutkhon Madjidova and Dr. Makhmudjon Bakhramov from Uzbekistan.