Significant change often starts with a small step outside of our comfort zone. We never know what paths this step will take, whether there will be difficulties or how much we will have to give of ourselves. All we have is our passion and the ultimate goal which guides us.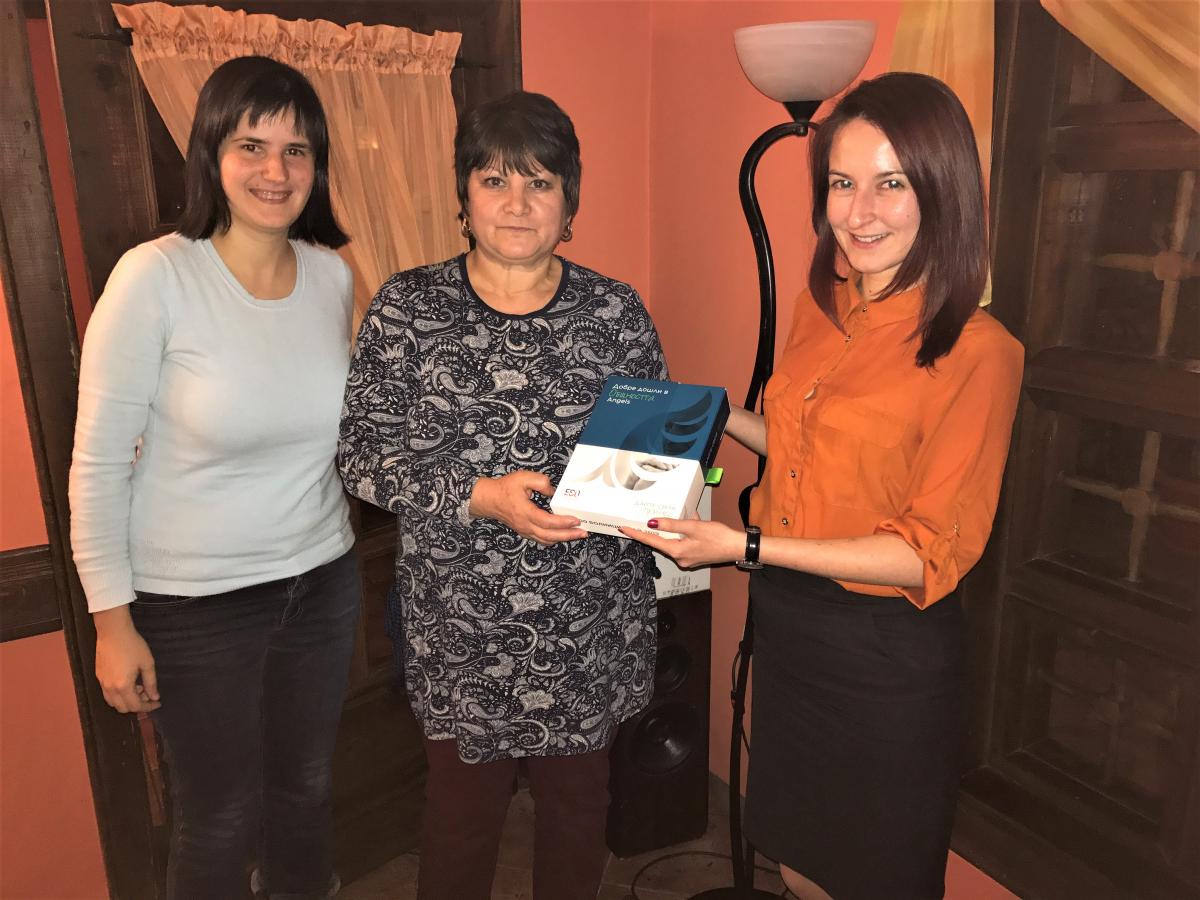 In Bulgaria, there are still many areas which do not have hospitals that offer hyperacute treatment for patients with ischemic stroke. 
Until recently, this was also the case in the Haskovo district, where about 240,000 people were unable to quickly access recanalization therapy when suffering an ischemic stroke. At the end of 2017, neurologists from the Hospital in Haskovo, together with colleagues from the emergency department and intensive care unit, decided that this should change and took their first step.
The task was by no means easy for this hospital, even logistically - the neurological ward is a few kilometers away from the Emergency Room, the CT scanner and the intensive care unit. After many discussions between the different units in the hospital, with support from the director, a new in-hospital protocol was created. Meetings with the teams of the Center for Emergency Medical Services followed.
As early as December 2017, the first eligible ischemic stroke patient was treated. The result was positive, and the team continued to confidently move towards optimizing care for their stroke patients.
This was followed by participation in a series of national forums and a training of three physicians in the simulation center of St. Anne's University Hospital in Brno, Czech Republic, as well as an exchange of experience at the University Hospital St. Anna in Sofia. The knowledge gained gave confidence to the stroke team of the Hospital in Haskovo and only one year after the first recanalization procedure, they became a fully functioning stroke treatment center, ready to serve the residents of the region.  
***
In 2018, the motivational wave for optimizing stroke care started to reach Bulgaria's southernmost province, the Kardzhali district. Located between the Haskovo district and Greece, this region is populated by more than 150,000 people, who did not have easy access to recanalization therapy before.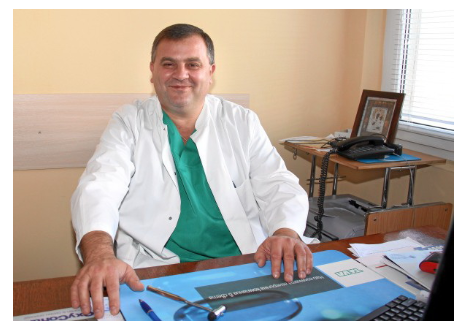 This prompted Dr. Yordan Karaivanov, Head of the Neurological Unit at the Dr. Atanas Dafovski Hospital, to try instigating change in the Kardzhali District. The hospital's management, represented by Prof. dr. Todor Cherkezov, was fully behind him, and together they made the first steps. 
In February 2018, they organized a large multidisciplinary meeting at the hospital, with leading specialists from other hospitals invited to share their experience in stroke treatment. The meeting aroused great interest and motivated all units to become an active part of the process. Dr. Karaivanov knows that in the treatment of stroke, every minute counts and insisted on the need for a hospital-based system to notify the involved departments when a potentially eligible patients for therapy is admitted.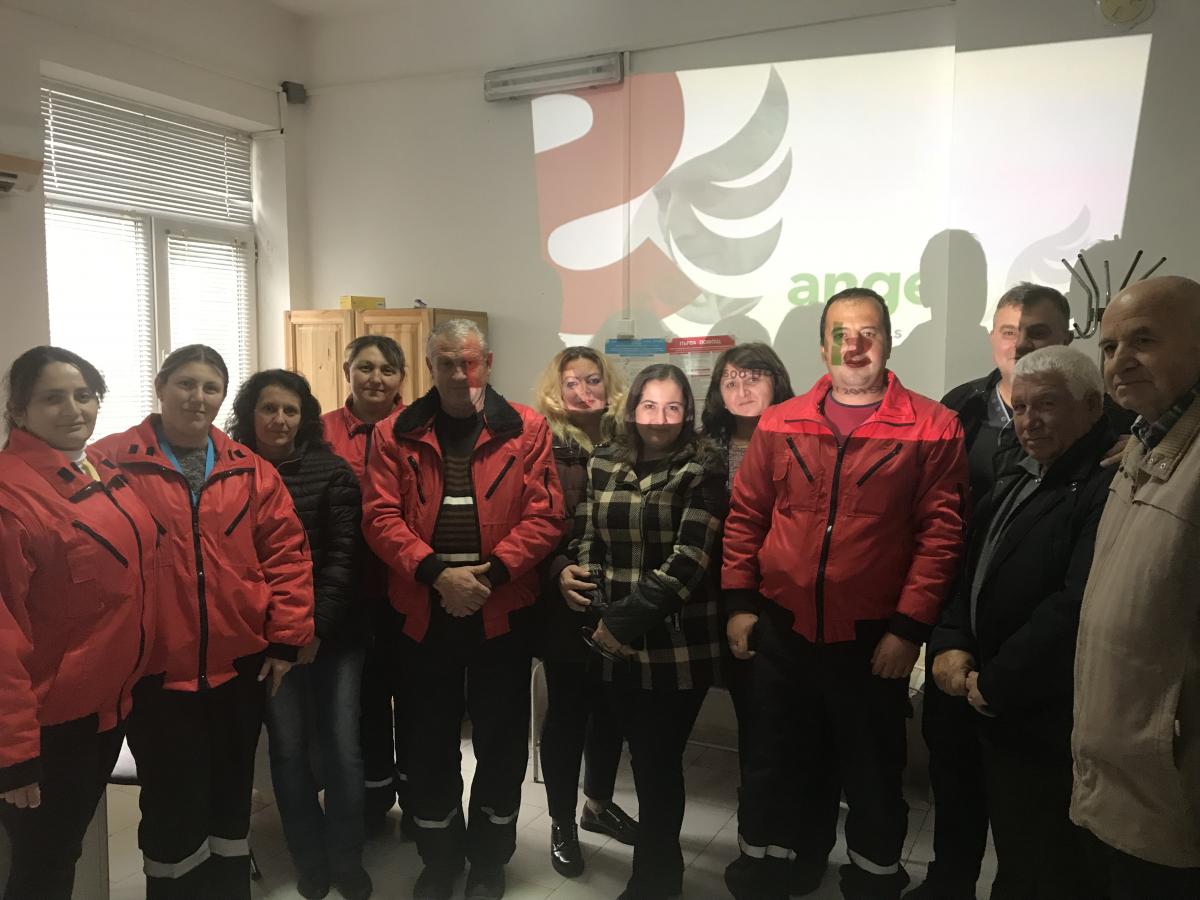 In mid-March 2018, the system was established, and the hospital team wanted to see if it would work. Together with the Angels Initiative team, a stroke simulation was performed, and it gave the team extra confidence as they waited for the first patient eligible for therapy. A few weeks later, such patient arrived and Dr. Karaivanov was able to treat him. The second and third patient soon followed, and all of them received a second chance at life.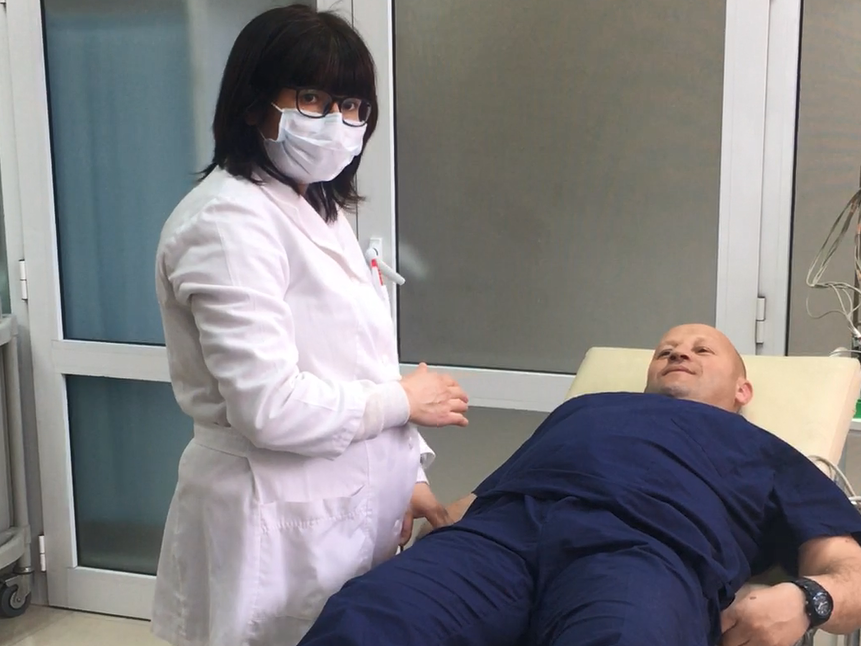 The experience had motivated the team to further work on ensuring that no eligible patient from the Kardzhali district would be missed. Dr. Atanas Mitkov, Director of the Center for Emergency Medical Services in Kardzhali and Chief Medical Assistant Daniela Delcheva worked together with Dr. Karaivanov and the Angels team to organize large-scale training of the ambulance teams on how to deal with a potential stroke patient. For 3 days, over 100 first responders from all branches within the Kardzhali District were trained.
As it turned out, the first step they took has become a confident stride towards a better quality of life for stroke patients in the Kardzhali district. 
Located in central southern Bulgaria, the province of Plovdiv shares its border with Haskovo and Kardzhali districts – though more densely populated with nearly 700,000 inhabitants. It is also home to the largest hospital in Bulgaria – University Hospital Sv. Georgi.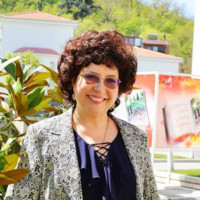 Prof. Dr. Penka Atanasova's mission, who seeks to improve the stroke treatment pathway in this hospital was also not an easy one. Her motivation and confidence that if this task is completed successfully there will be significant benefits for the region, lead her to organize a number of hospital meetings. 
A neurologist who is specialized in stroke, Prof. Atanasova was personally engaged in training a large number of EMS staff on how to care for potential stroke patients. Nonetheless, she believes that quality of treatment should be placed above quantity, thus she always makes sure her team is well trained and up to date with all the latest international recommendations and best practices. 
Since becoming a part of the Angels Initiative network, she has assigned three representatives from her hospital to visit a stroke simulation training center at St. Anne's University Hospital in Brno, and another three to train with the team of the Neurological Clinic at the University Hospital St. Anna, Sofia – just like their counterparts from the Haskovo Hospital.
The most impactful change, however, was when she introduced quality monitoring using the RES-Q registry, covering every stroke patient admitted to the clinic. It brought positive results almost immediately – within less than a year, University Hospital Sv. Georgi was ranked in the top ten most active hospitals in the country, working for optimal care for stroke patients.
The first step, however difficult it may be, led each of these professionals to the satisfaction of witnessing some "miracles" before their own eyes, as well as of fulfilling a professional duty and of changing many families' lives for the better. However, their foot traces do not just remain in one hospital, city or region, but they go on a journey across Bulgaria to give courage and motivate many of their colleagues from distant parts of the country. Many others have been infected by this spirit, and everyone is eagerly waiting to see more new heroes to help fight the battle against stroke.