Bright spots are all around us. We only have to look for them and have the courage to apply their lessons, writes Angels Europe Project Lead, Jan van der Merwe.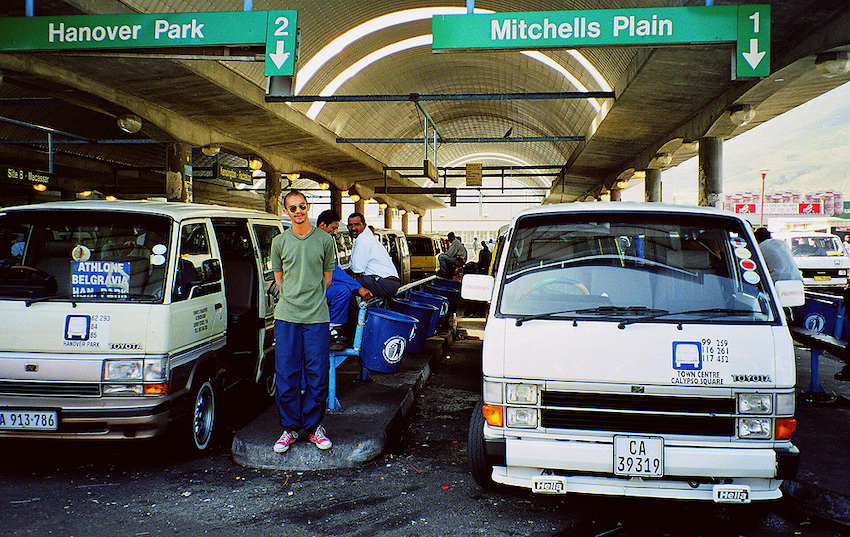 Thomas and I often get asked: "How did you start this initiative?" Or: "Where does one even start to solve something as big and complex as this?" Even though it is often a bit overwhelming, solving a big, complex problem can be surprisingly doable – if you have a solid strategy.
Imagine for a second being asked to find a solution for, let's say, the taxi problem in South Africa. What taxi problem, you may ask. Well, let me give you some insight into the situation. Minibus taxis are a critical pillar of the South African transport system. With public transport modes such as the trains and trams we are used to in Europe, either non-existent or ill-functioning, minibus taxis aren't just the most widely used mode of public transport, they're also the most affordable. It's a €1billion industry with around 300,000 minibus taxis on the road. The problem is that due to unroadworthy taxis and taxi drivers' notorious disregard for traffic laws, these reckless operators are responsible for 3 out of every 36 deaths that occur on South African roads daily. Violent clashes between rival taxi associations claim yet more lives.
This is a typical challenge we give to new Angels consultants during their initial training. How do you solve such a large systemic problem? Whether you are talking about stroke care or the taxi industry, the answer is the same. You do not try and solve the whole problem at once. If you did, you would be like the proverbial kid in a candy store. There are simply too many options and so much to do that you will soon get overwhelmed or even encounter decision paralysis. You will probably never get started.
Typically, we try our best to approach the problem by looking at it through various "lenses" and finding solutions for each "lens". It's almost like looking at the same problem in different ways or, as we describe it, putting on different "glasses" to look at the problem with a new perspective. It is much more effective to solve many smaller problems than to try and solve everything at once.
One of these "lenses" through which we typically approach a big problem is to find what we call "bright spots". A bright spot can be a hospital in a region or country that is managing to do what very few others are achieving, for example a hospital that is the only one in its region to have its patients delivered directly to the CT scanner from the ambulance. It can also be a specific case that was handled differently by a stroke team – like a patient who was treated in 15 minutes in a hospital with a median DTN time of 70 minutes, for example. It can also be another department in the same hospital that is getting something done that the stroke team isn't. Cardiology could be such an example in that it manages to get ambulance crews to do pre-notification for STEMI patients, or transplant patients that have a special code for preadmitting patients before they arrive at the hospital, thereby saving precious minutes.
Approaching our taxi issue through the same "lens" could lead us to discover that a couple of taxi drivers have a clean accident history because they made a deal with a local car tire company to transport their staff for free in exchange for new tires every year. Or that drivers in a particular region have far fewer traffic infringements than in the rest of the country because the local government implemented a system that clears one lane on the highway for use by taxis and busses during rush hour. Who knows what you may find? The trick is to keep your eyes open for bright spots that are often hiding in plain sight.
Once we find these bright spots, we must spend time on understanding whether they are true bright spots or something that happened because of some fluke or other external forces. Once we are sure that the bright spot is true, effective, realistic and sustainable, our next task is to do whatever we can to replicate that bright spot elsewhere. 
In the latest edition of The Angels Journey we highlighted a couple of bright spots that we should all aim to replicate. These included a story about how one hospital in Italy realized the difference it made in their own hospital when they treated stroke patients in the CT room instead of the emergency department or stroke unit. We hope the story about Avezzano Hospital inspires you to follow in their example. The second bright spot comes from the realization that just one additional trained nurse can reduce 30-day stroke mortality by up to 28%. Click here to read how a group of Russian-speaking countries are moving mountains to get more nurses trained.
It's our hope that you will recognize that the same strategy can be applied across Europe, but also as far away as in Indonesia, where one of our Angels consultants, Fifi, talks about what drives her to do what she does, here.
Bright spots are all around us. We only have to look for them and have the courage to apply their lessons. Stop trying to solve everything at once – start looking for bright spots, and who knows what you could achieve!