"We have to act differently, we are an Angels hospital" Isn't that just an amazing mindset? This is a quote from Dr Angela Konze who works in a hospital in Central Tuscany. I just love what the quote implies: it implies that in their minds the Angels Initiative is not just a community of "nice" people (although we also strive to be really nice people), but that this community sets high standards and focuses all our energy and resources on living by those standards all while helping others to do the same.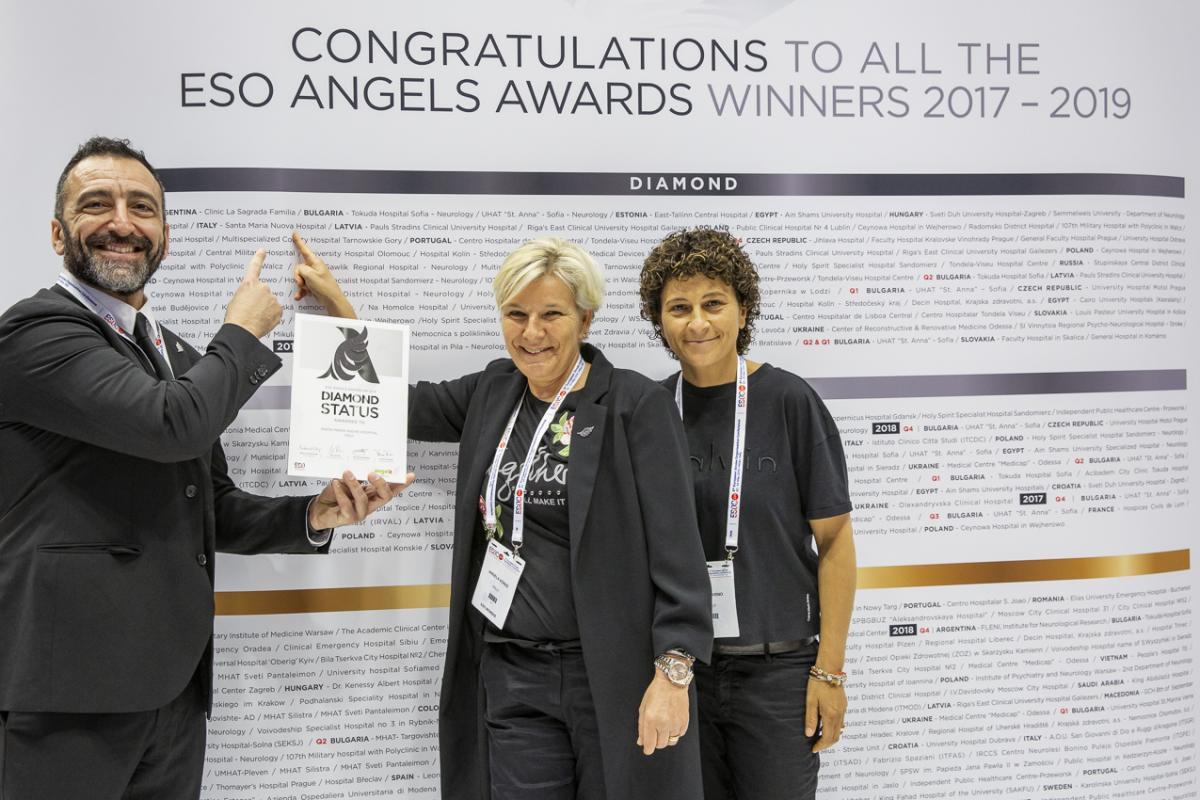 Dr Konze's statement reminded me of an amazing TED talk by a guy called Benjamin Zander. The talk is about the transformational power of classical music. According to Mr. Zander the prevailing belief is that only 3% of people like classical music. Throughout the talk he goes about convincing the audience – in a very entertaining way – that everybody can love and can understand classical music. He then asks the question, how would you walk, how would you talk and what would you do if you were tasked with increasing the 3% to 4%? Versus, how would you walk, how would you talk and how would you act differently if your mindset was that everybody loves classical music and they just haven't found out about it yet? These are completely different worlds and it's the mindset that makes the difference!
That's why I really love this idea that as hospitals that belong to this community of "Angels Hospitals" we have to act differently. We have to walk differently, talk differently and ultimately care for our patients differently.
Being an "Angels Hospital" could thus mean that you don't just attend a workshop in Germany because you like to travel. As an Angels Hospital, perhaps your mindset should be that you come for the inspiration and to better understand the tools that Angels offers you, and then you go back and implement those tools in your hospital. Angels Hospitals also actively look for ways to reach out to others in their regions and countries to 'pay it forward' by also helping them achieve the same success they have.
We are proud to share some examples of such "Angels Hospitals" in our story about Drivers of change. These "Angels" have done exactly that and, as a result, today are perhaps also walking, talking and acting differently.
Now I guess joining such a high performance community can be intimidating, especially if your hospital has been struggling to get your treatment times optimised as has been the case for Hospital Příbram from Czech Republic. Luckily for them, a key feature of this community is that we have Angels Consultants that hold each other to even higher standards. Through their passion for giving stroke patients a second chance at life and their international experience sharing platforms, the Angels Consultants have shown that even stroke teams that have been at the bottom of the list in terms of performance, can achieve the same unbelievable results with minimal time and minimal resource investments. I hope their story also inspires you to become part of this movement.
Last year was the International Year of the Nurse and the Midwife. We would like to share with you a story about how in a year where many reduced their activities using the pandemic as an excuse, the nursing community in a group of Eastern European countries did exactly the opposite. In an incredible communal effort, a series of 36 nurse training courses was launched across 7 of these countries. The challenge they set themselves was not to try and bore nurses with a set of PowerPoint presentations, but to give these nurses practical and experiential training in topics that they face on a daily basis in caring for stroke patients.
It is our hope that by being part of this international community, you are also empowered to adopt the same mind-set. A mindset that helps you to act differently. Perhaps for you it means that you can approach key influencers with more boldness if you need to ask for more resources. Perhaps; like in the case of Dr Konze, it means that you approach the care of your patients with more confidence. As part of this Angels community we are all tasked with creating a system that is designed in a way that allows patients the benefit of surviving their strokes with their lives intact. This is your legacy! Enjoy and stay safe!