It is essential to standardize procedures and practices that involve the entire multidisciplinary team, writes Diana Oliveira.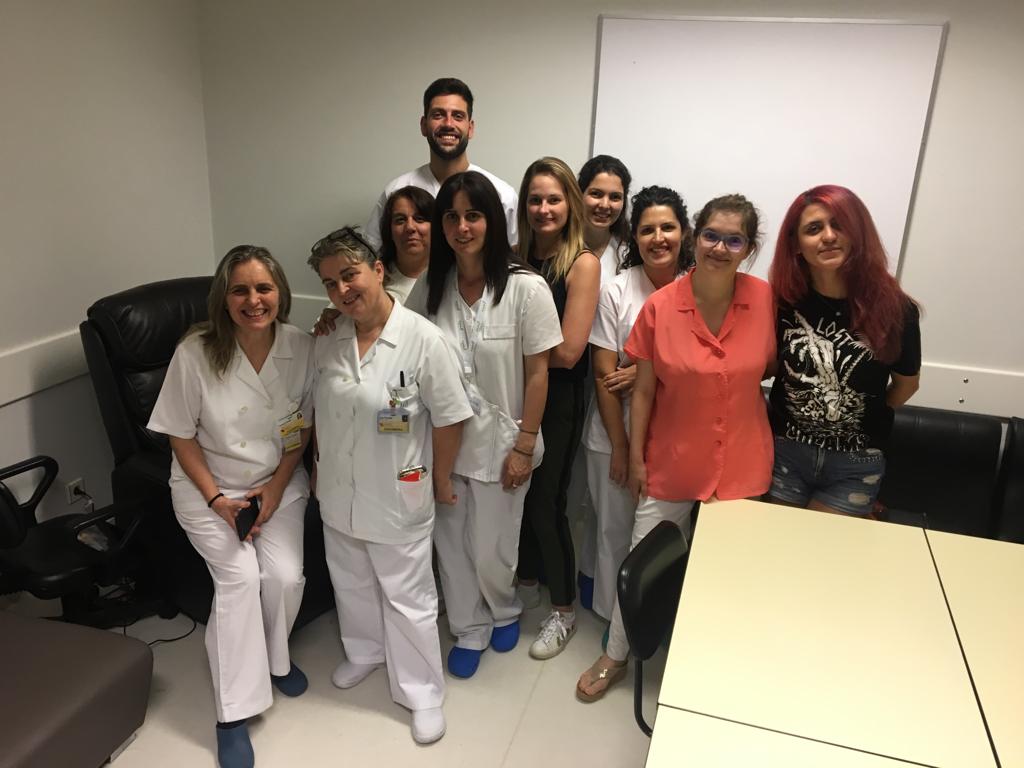 The implementation of best practices in the treatment of stroke patients has been a priority for Leiria Hospital Center for several years, with human and material resources available to treat these patients 24 hours a day. Access to CT imaging is a priority for these patients, supporting the rapid decision of fibrinolytic treatment.
Our partnership with the Hospital and University Center of Coimbra through telemedicine also allows for speedy transfer decision to perform endovascular therapy.
Proper treatment of stroke makes the difference in every patients' quality of life, and health professionals recognize the need to ensure optimal conditions are guaranteed. Thus, it is essential to standardize procedures and practices that involve the entire multidisciplinary team, supported by the latest guidelines and scientific evidence.
The Angels Initiative is a key partner for this purpose, by providing tools to help stroke teams deepen their knowledge as well as evaluate and improve current practices to achieve better health outcomes. The proposal of a partnership with the Angels Initiative surfaced in 2018 when Dr. Marta Goja, then a physician at this unit, announced it to the team.
As a stroke unit, there is no better first step to take other than to review existing knowledge about patient care with this pathology. Stroke Nurse Certification through an
e-learning course available on the Angels website
was proposed to all nurses and physicians of the team. Composed of 20 self-study modules, this course was designed to improve knowledge and practical care of stroke patients, addressing the pathophysiology, various associated medical pathologies, risk factors, acute care and rehabilitation, among others.
In addition to getting everyone started their online study, internal training was planned according to the Stroke Nurse Certification modules, allowing discussion, sharing of experiences and clarification of doubts with doctors and nurses. This experience enabled us to outline strategies to rapidly improve patient management in acute ischemic stroke. These meetings have also brought an added value to each of us, especially for cohesion of the team, focused on delivering excellence in care.
The sharing of new knowledge gained in the different stroke trainings and congresses has become a common practice within the team, allowing everyone to keep updated of best practices based on national and international recommendations.
Healthcare professionals of our Acute Care Unit, which currently includes the 8-beds Stroke Unit, recognize in Angels Initiative a leading partner in planning and implementation of strategies to improve stroke patient care, not only for the quality of the training, but also for the availability always demonstrated by the Angels Consultant,
Dr. Claudia Queiroga
.
Our priority for the near future is the monitoring of the care provided to all patients who pass through the unit, through participation in the different projects promoted by the Angels Initiative (
RES-Q
and
QASC
), identifying barriers and difficulties in this process, with a perspective of continuously improving the quality of care. We will certainly move towards better results by reducing patient morbidity, mortality, and dependence following a stroke.